Iran will 'strengthen defensive weapons' in response to US sanctions – Rouhani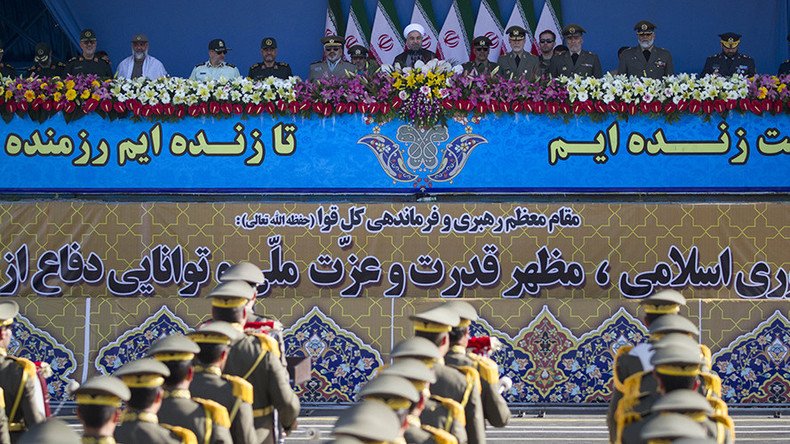 Iran is used to living under US sanctions and will continue to develop its defense capabilities in response to the latest round of restrictions approved by Washington legislators, President Hassan Rouhani told his cabinet.
"We will take any step that we deem necessary in line with the interests of our country, and we would continue our path without paying attention to their (Americans') sanctions and policies," the president said, as cited by Iran's Press TV.
READ MORE: US House of Representatives approves new sanctions against Russia
Rouhani added that Iran will continue its military development despite pressure from any foreign nation.
"We must always strengthen our defense and will strengthen all our defensive weapons, regardless of the views of others," he said, as cited by Fars news agency.
It comes after the US House of Representatives overwhelmingly voted to impose new sanctions against North Korea, Iran and Russia. In Iran, 18 organizations and individuals connected with the national rocket program, military procurement and the Islamic Revolution Guard Corps have been targeted.
Iran and the US saw brief signs of a thaw in relations after Tehran and six leading world powers, including America, signed a deal restricting Iran's nuclear research in exchange for the lifting of international sanctions in 2015.
Relations have since reverted to their usual hostility, however, and if anything have worsened under President Donald Trump, who has repeatedly accused Tehran of violating the terms of the agreement, which he branded the "worst deal ever."
Trump, however, did not go as far as to claim that this was the official position of his administration when he certified to Congress earlier this month that Tehran did not break the terms of the agreement. But this week he told the Wall Street Journal that his decision may be different the next time he is due to update legislators on the issue.
The US president is yet to sign the sanctions bill, with White House officials sending mixed signals on whether he would do so. The support of the legislation in Congress would be sufficient to overcome a hypothetical Trump veto.
You can share this story on social media: