Syria de-escalation zones: Russia deploys military police in E. Ghouta, Idlib talks 'ongoing'
Moscow is making rapid progress in its drive to set up four de-escalation zones across Syria, agreed in May, the defense ministry announced. Russia says the area under government control has quadrupled since the start of Moscow's operations in the region.
On Monday, Russian military police set up two checkpoints and four observation posts around the key rebel-held area of Eastern Ghouta, General Sergey Rudskoy, spokesman for the Russian General Staff, revealed during a scheduled press briefing in Moscow.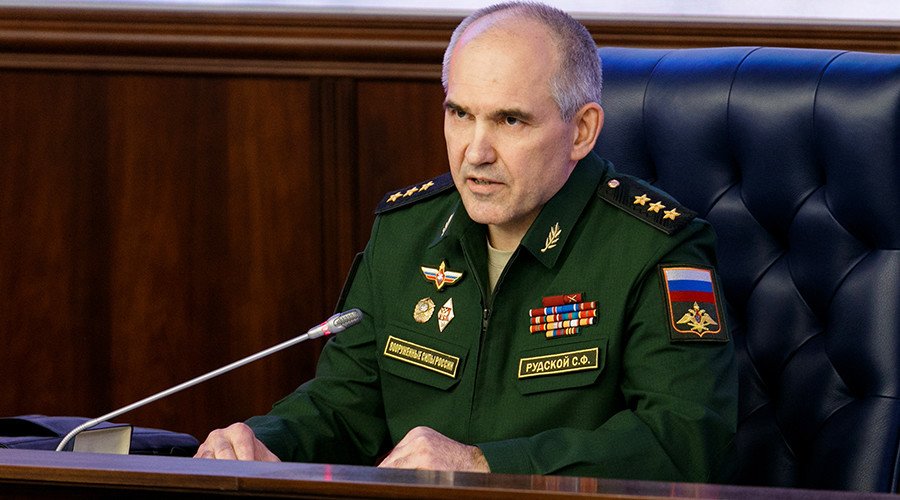 Moscow said that on July 21 and 22, two checkpoints and 10 observations posts were established around another de-escalation zone near the country's southwestern border with Israel and Jordan. The zone was demarcated earlier this month, and signed off by Russian President Vladimir Putin and US President Donald Trump.
"The measure will help maintain the ceasefire, allow unfettered access for humanitarian aid, and enable refugees and displaced persons to return," Rudskoy said. "Thanks to measures taken by Russia, we have managed to halt fighting two crucial areas of Syria."
Rudskoy added that "consultations are ongoing" over the exact borders of the northern zone in Idlib, close to Aleppo, which is the biggest of the proposed zones, housing more than one million people.
The proposal for the four de-escalation zones was signed by Syrian government allies Russia and Iran, and Turkey, which has supported the rebels, two months ago in the Kazakh capital, Astana.
All four zones are areas held by moderate rebels, which have been under pressure from the government advance. As a result of the ceasefire, they are to be monitored by the Astana signatories, while Russia retains the right to control the airspace above them, without engaging in air raids. For those inside, the benefits include the restoration of water and electricity, where they have been cut off, and freedom of movement.
Huge government gains in past two months
Rudskoy said that the number of violent incidents was down by a third in the first three weeks of July compared to the same period a month before. Over 500 settlements have joined the ceasefire since the start of the summer, bringing the total to over 2,000, with over 228 opposition units laying down their arms.
When Russia launched its anti-terrorist operation in Syria in September 2015 on invitation from the country's government, the Syrian government controlled about 19,000 square kilometers of territory. According to Rudskoy, now it has taken over 74,200 square kilometers (out of a total area of 185,000 square kilometers) with 20,000 square kilometers won back from various militant groups, including Islamic State and Al-Qaeda affiliates, in the past two months.
This has been achieved with the help of 2,010 sorties by the Russian Air Force, resulting in 5,850 airstrikes.
"I want to emphasize that Russian servicemen along with Syrian forces are doing everything to return peace to this land. Any attempts by the terrorists or their allies to impede this process will be met with the utmost severity," Rudskoy said.
You can share this story on social media: