French President Macron's popularity drops 10 percent in 3 months – poll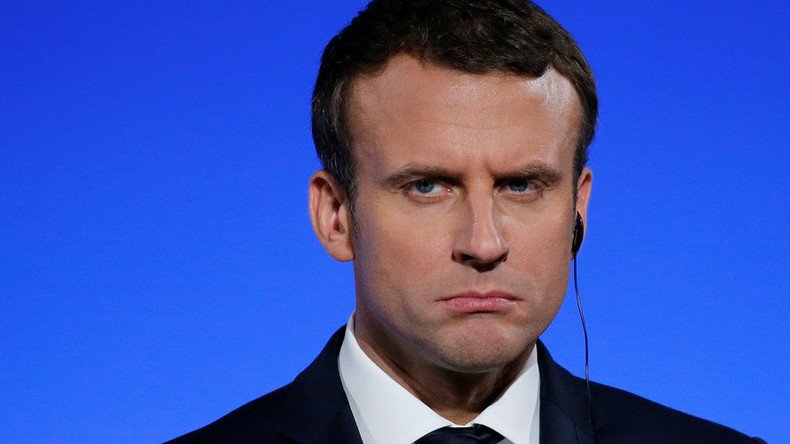 The popularity of French President Emmanuel Macron has tumbled by 10 percent since he came to power, a new survey shows. Apart from Jacques Chirac, who fell 15 points between May and July 1995, it is the biggest drop for a French leader.
The poll was carried out by Ifop for the Journal du Dimanche newspaper, and indicated that the percentage of those satisfied with the president fell from 64 in June to 54 in July.
Among those surveyed, 47 percent say they are "mostly satisfied" with Macron (compared with 54 in June), while seven percent say they are "very satisfied" (10 percent in June).
In all, 1,947 adults took part in the survey, which was conducted from July 17 to 22, AFP reports.
However, Macron's rating is still quite high, especially compared with his predecessors.
In September 1981, Francois Mitterand had 48 percent approval, Francois Holland could boast 56 percent in July 2012, and only Nicolas Sarkozy scored much better in July 2007, with 66 percent.
The head of the Opinion department at Ifop, Jerome Fourquet, noted that entering French politics was "brutal" for Macron due to various grievances expressed by different sectors of society.
Indeed, the first three months of the 39-year-old's term have not been an easy ride. He came under fire over budget cuts that led to a top military chief stepping down, a tax increase which worries many pensioners (Macron lost 11 points among those over the age of 65, and 14 percent among 50- to 64-year-olds), as well as planned labor law reforms.
Macron won the second round of the presidential election in France on May 7, receiving 66.1 percent of the votes and securing the top seat, while his opponent, Marine Le Pen, received 33.9 percent.
You can share this story on social media: