Putin undecided on new presidential term, but might go for it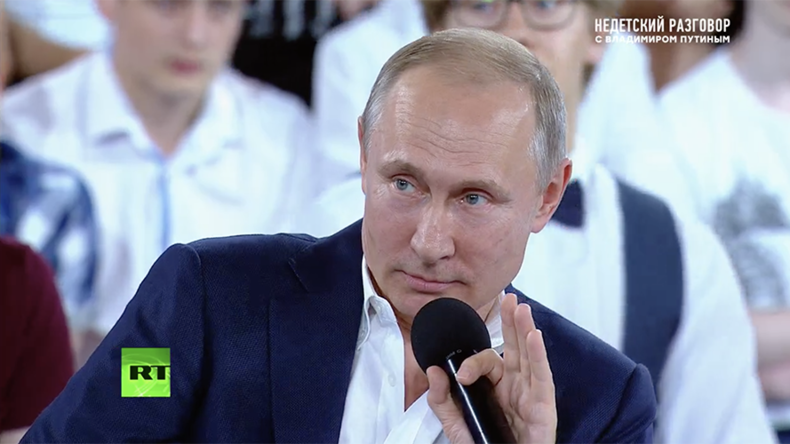 President Vladimir Putin has not yet decided whether to run in the upcoming election, emphasizing that he will never change the Constitution to gain more power or a longer term, despite him being "begged" to do so.
Read more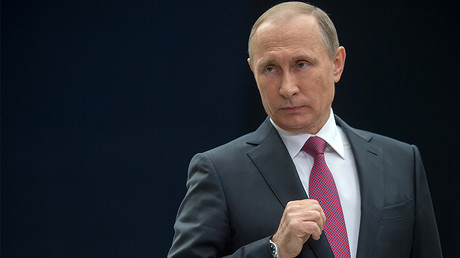 "I have not decided yet whether I should continue my work in this role, I will see. The elections will take place in 2018, there's still time before the campaign begins – we'll see," Russia's president said, while meeting the youth during the "Grown-up talk with Vladimir Putin" TV program.
Putin made clear that he would not ever seek to amend the Constitution in order to gain more power, or prolong presidential terms.
"There are presidential terms, required by the Constitution," Putin said. "Everything is whiten in the Constitution."
Russia's constitution allows a person to serve as president for not more than two consecutive terms. Putin served two terms from 2000 to 2008. He then held the post of prime minister and was eventually elected president again in 2012.
"I had a chance [to amend the Constitution], there was even a time when I was begged for changing the Constitution. I did not do that. And will not do that in the future," Putin underlined.
When asked about a possible political "successor," the Russian president stated there was no such thing. "Who will lead the country is ultimately determined by the people in a secret ballot."