Turkish govt not behind publication of US base locations in Syria – official
Published time: 20 Jul, 2017 15:49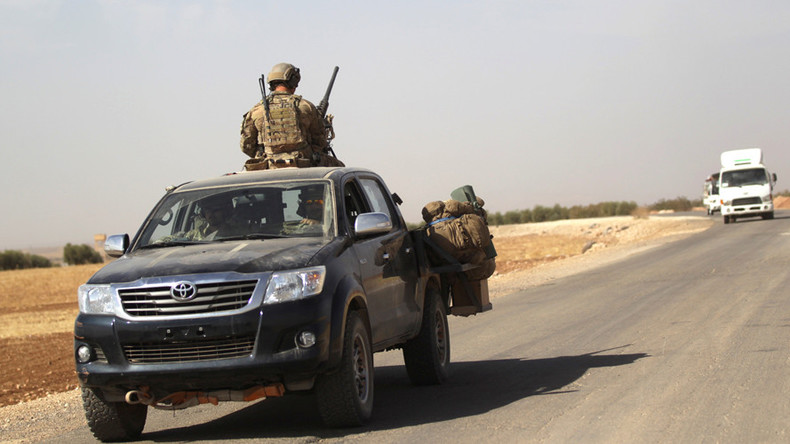 The government in Ankara had nothing to do with a story published by the Turkish state-run Anadolu Agency, which revealed classified information on US bases and outposts in Syria, according to President Erdogan's spokesman.
Speaking at a news conference on Thursday, spokesman Ibrahim Kalin told the media that the government played no role in the publication, which the Pentagon criticized as "endangering" US forces, Reuters reports.
The list of 10 US outposts in the Syrian provinces of Aleppo, Hasakah and Raqqa, including detailed information about troop numbers, equipment and operational procedures, was made public by Anadolu on Monday.
The locations of most of the bases were previously completely unknown or featured only in outside reports. They are all, however, in areas controlled by Kurdish militias backed by the US but considered "terrorist" by Ankara.
READ MORE: Turkey will not tolerate Kurdish state & 'terror havens' on its borders – Erdogan
While the Anadolu report does not cite specific sources for the information, its reporter, Levent Tok, told Bloomberg that the story is not based on any leaks.
Claiming that the information on the US bases in Syria is the result of fieldwork by the agency's reporters, he added that it's also based on details published by Kurdish fighters on social media.
Washington "should have thought about this before it cooperated with a terrorist organization," Bloomberg cited the Turkish reporter as saying.
Reacting to the initial report, the US Central Command told RT it "would be very concerned if officials from a NATO ally would purposefully endanger our forces by releasing sensitive information."