Kuwait orders Iran ambassador to leave country within 45 days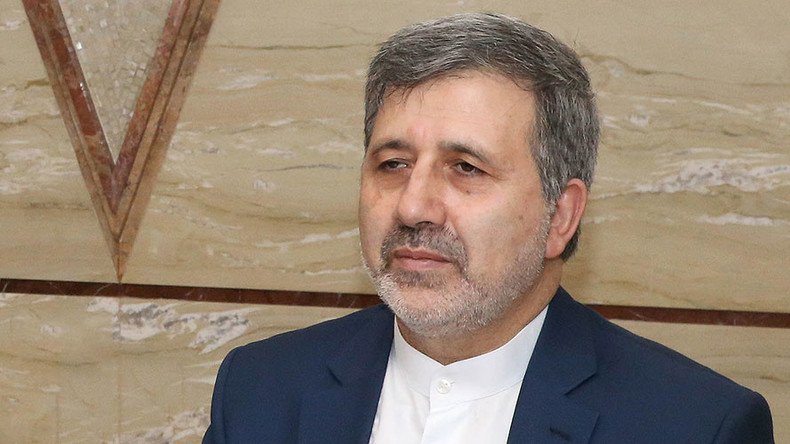 Kuwait has ordered the Iranian ambassador to leave the country within 45 days, according to Iran's ISNA news agency. It comes amid a diplomatic row between the two nations.
"Under the pressure of Saudi interventionist policies, and the baseless accusation of Iranian interference...Kuwait has announced that...Alireza Enayati, the Iranian ambassador to Kuwait, must leave within 45 days," the Iranian Students News Agency (ISNA) said.
The media outlet initially stated that the ambassador had 48 days to leave the country, but later corrected the number to 45 days.
Earlier on Thursday, Kuwait ordered Iran to reduce its embassy staff and shut down technical offices, Reuters reported, citing state news agency KUNA.
Iranian state television said Kuwait's Foreign Ministry summoned the Iranian ambassador and ordered the number of diplomats to be cut from 19 to four, and for cultural and military missions to be closed.
Kuwait's state minister for cabinet affairs, Sheikh Mohammad Abdullah Al-Sabah, who is also acting information minister, confirmed earlier on Thursday that Kuwait had taken diplomatic action against Iran.
"Following the Supreme Court ruling on the case...the government of Kuwait has decided to take measures, in accordance with diplomatic norms and the Vienna Convention, towards its relations with the Islamic Republic of Iran," he told AFP, declining to elaborate.
Kuwait also decided to freeze any activities involving joint committees of the two countries, a unnamed Foreign Ministry source told KUNA.
Tensions between the two countries come after Kuwait convicted 23 men – one Iranian and the rest Kuwaiti – of spying for Iran and Hezbollah last year, after a cache of guns and explosives was found in a so-called 'Abdali cell' in 2015.
Those convicted were found to have "furtive contacts" with Iran and Hezbollah, and were accused of planning "hostile actions" inside Kuwait, according to AP.
The men were initially convicted by a lower court, but were later acquitted on appeals several months later and set free.
However, last month the Supreme Court overturned the acquittals and sentenced 21 of them to jail, including the cell's ring-leader. Two were acquitted, while three were tried in absentia, according to Bloomberg.
Kuwait's Interior Ministry said on Wednesday that 16 of the men are on the run, but that they have not left the country through regular exit points, citing ministry records.
You can share this story on social media: