Fire breaks out in famous 'Book Building' high-rise in central Moscow (VIDEO, PHOTOS)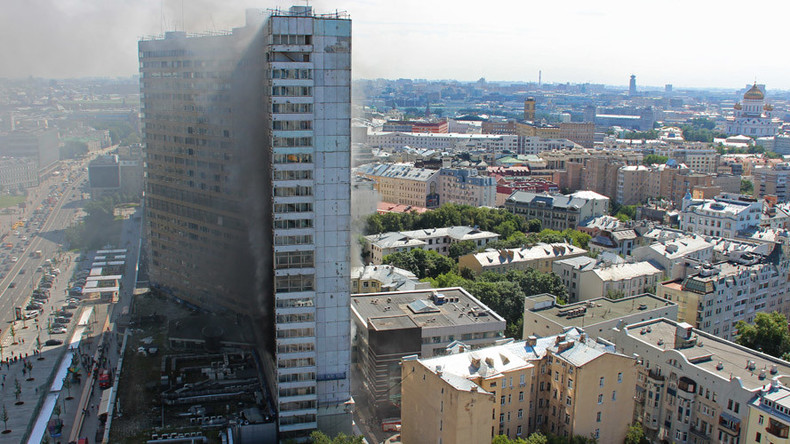 A fire has broken out in a high-rise building under reconstruction on a major street in central Moscow, The Emergencies Ministry reports. The fire started on the seventh floor of the building and has reportedly engulfed about 200 square meters.
Emergency services were notified about the incident at around 10:35am local time.
The high-rise building on Novy Arbat, a six-lane avenue running through downtown Moscow, is under renovation.
Moscow's branch of the Emergencies Ministry reported there has been no information on any injured.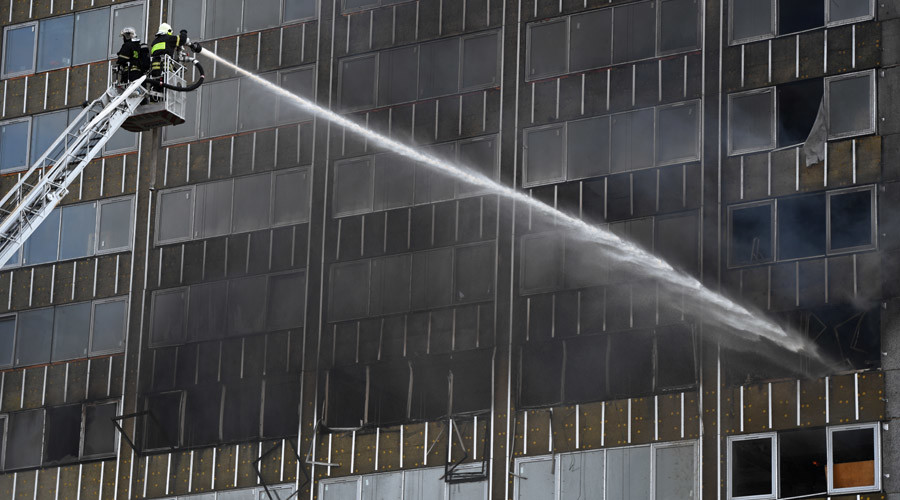 The fire engulfed some 200 square meters, Moscow's Emergencies Services told TASS. "There are no people inside," it added.
The seventh floor where the fire started was used as a storage space for construction materials, TASS reported.
Photos and videos of the fire show plumes of black smoke coming from inside.
The blaze has been successfully extinguished by fire brigades, the Emergencies Ministry said later in the day, adding that crews were looking for remaining flames.
The 26-story building was built on Novy Arbat in 1968, its floor area being 29,000 square meters. Known for its "open book" design, it is commonly referred to as the 'Book Building'.