Video of woman wearing miniskirt in Saudi Arabia prompts heated debate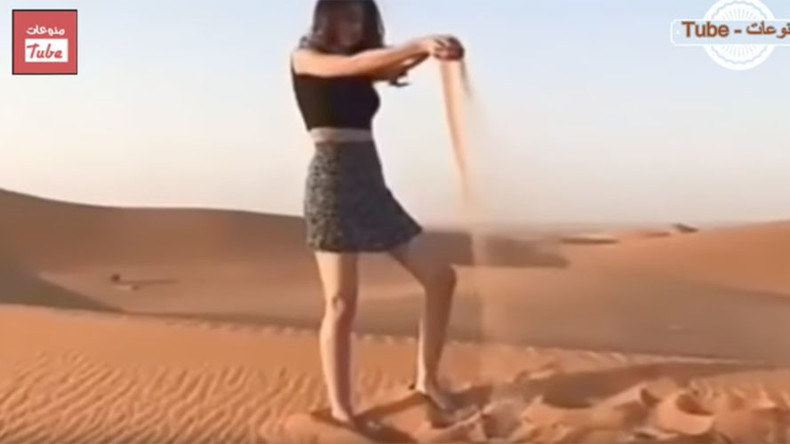 Footage of a young woman in a miniskirt and crop top, wandering in a village in conservative rural Saudi Arabia, has sparked heated debate on social media. Some are calling for the model to be punished, while others are demanding new rules for women's dress.
The video, initially posted on Snapchat, shows a woman posing at a deserted historic fort in the village of Ushaiger, 200km northwest of the capital, Riyadh, Saudi media reported on Monday.
The village is located in the region of Najd, which is known for its traditional mores.
Saudi officials immediately called for measures against the woman, saying that she violated the Muslim country's dress code, Okaz newspaper reported.
The Committee for the Promotion of Virtue and the Prevention of Vice (CPVPV) is looking into the issue.
Social media has been set abuzz by the video, with some calling for more progressive dressing rules for women.
The Saudi dress code for women is controlled by Sharia law. Women have to wear long and loose-fitting cloaks (abayas) that cover all the body. The majority wear abaya with a veil that covers the head and hair. Some women wear full-face niqabs.
Others, however, did not appear ready for such changes to Saudi society.
"Just like we call on people to respect the laws of countries they travel to, people must also respect the laws of this country,"said Ibrahim al-Munayif, a Saudi writer, as cited by AP.
Other people 'covered' the woman's bare legs via Photoshop.
One person superimposed the face of Ivanka Trump on the model.
The US president's daughter, along with Donald Trump's wife Melania, did not wear traditional attire during their recent visit to the country. They did not only escape punishment, but were feted, and social media users drew attention to what they saw as double standards, with stricter criteria applied to Saudi women.
You can share this story on social media: