Death defying stunts & a heart in the sky at last rehearsal ahead of MAKS-2017 (PHOTOS, VIDEO)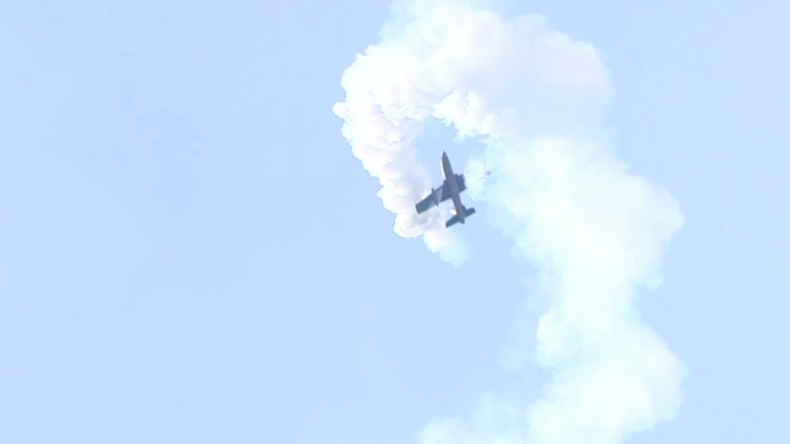 The last rehearsals ahead of the world-famous MAKS aviation show served up an impressive array of breathtaking aerobatic stunts and cloud shapes for those who had their heads up in the southeast of the Russian capital Saturday.
Organized by the Russian Ministry of Industry and Trade and the Rostec State Corporation, the International Aviation and Space Salon will open at the Zhukovsky airfield next week.
During July 18-23, more than 80 aircraft from eight air crews are set to perform over the course of the event, being staged for the 13th time.
An aerobatic team from the United Arab Emirates Air Force, Al Fursan, is among the MAKS-2017 participants.
On Saturday, Al Fursan pilots sent their love to the Russian audience and fellow pilots by creating a heart shape in the sky.
The air show will feature not only flying performances, but also exhibitions on the ground. More than 770 companies representing 30 countries will participate.
During the rehearsal, the skies in Moscow Region had their own surprise for the audiences.