Clashes with police, concert hall 'under threat' in Paris over Congolese artist performance (VIDEO)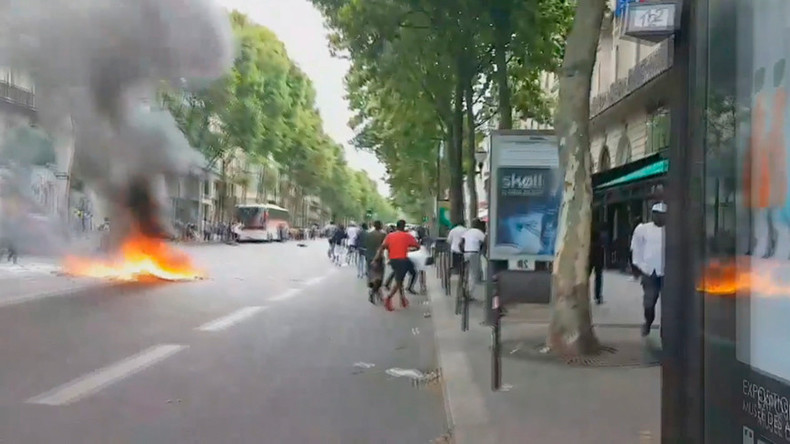 Protesters opposed to the DRC government have clashed with police in the French capital ahead of a music concert by Congolese singer Heritier Watanabe at Paris' Olympia music hall. All protests in the vicinity of the venue were banned as threats of an attack during the event had been received.
Clashes erupted ahead of the concert Saturday evening, with protesters accusing the hip-hop singer from the Democratic Republic of Congo (DRC) of supporting the government of the central African country.
Tear gas were fired by law enforcement, RT en Francais reported.
One of the demonstrators told RT en Francais she considered Watanabe's concert to be "indecent." A number of Congolese artists, including Watanabe, are often targeted by opponents of the DRC government, especially in Europe.
Paris authorities had banned all protests in the vicinity of the hall, but this did not prevent public disorder as anti-DRC government demonstrators clashed with police about an hour before the scheduled event.
Earlier this week, Olympia's management asked for the concert to be canceled and filed an urgent complaint to city authorities and the police after receiving threats to target the event.
Representatives of the venue claim to have received letters, e-mails and telephone calls, threatening "a new Bataclan," the RTL broadcaster reported.
Paris public prosecutor's office has opened an investigation following the complaints of "threats and malicious calls," RT en Francais reported citing a judicial source.
Local authorities at first refused to ban the music event but eventually called off the Watanabe concert following the clashes.