'Pope's Hospital' officials used $481k charity cash to renovate cardinal's home – Vatican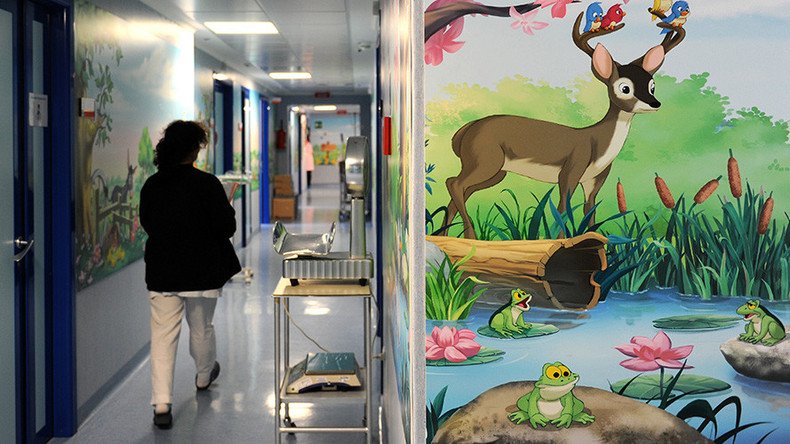 The Vatican has charged two former officials of a children's hospital with using $481,000 of fundraising cash to renovate a cardinal's apartment. One of the men has admitted to the act, but says it was done as an investment for the hospital's foundation.
The case centers on the former president of the Vatican-owned Bambino Gesù Hospital, Giuseppe Profiti, and former treasurer Massimo Spina.
The two men are accused of using €422,000 (US$481,000) from the hospital's fundraising foundation to pay for renovations of Cardinal Tarcisio Bertone's apartment when he retired as the Vatican's secretary of state in 2013.
The crime reportedly took place between November 2013 and May 28, 2014, according to the Catholic News Agency. The payment is said to have been given to the construction firm of Italian businessman Gianantonio Bandera, which was conducting the renovations.
Although Bertone has denied any knowledge of the incident, Profiti has admitted to the payment. However, he says it was done as an investment so the foundation could use the apartment for future fundraising events, according to AP.
The first hearing for the two men is scheduled to take place next week, on July 18.
It comes after a recent AP investigation into the hospital – popularly known as 'the Pope's Hospital' – cited evidence of overcrowding and lax hygiene standards at the hospital in 2014, which contributed to an extremely drug-resistant superbug that existed for two years and killed eight children.
The investigation also found that doctors were too hasty to bring patients out of anesthesia, in an effort to maximize operating room turnover. It cited the case of a 14-year-old girl who was woken up too soon after an appendectomy, with a 2014 internal report saying it was done "against all ethics and morals of our hospital."
The hospital has responded to the AP investigation by calling its report a "hoax" and threatening legal action – despite the hospital union stating in its monthly magazine that the neonatal surgery ward had "sadly become famous" for its rates of infection and death, with staff saying it was "equivalent to an open sewer."
Bambino Gesù Hospital was founded in Rome in 1869 as the first pediatric hospital in Italy. It was donated to the Holy See in 1924. Although it receives funding from the Italian government, it is not subject to the jurisdiction of Italy's health authorities.
You can share this story on social media: