Italy's new rules for NGO rescue vessels blasted by Amnesty, HRW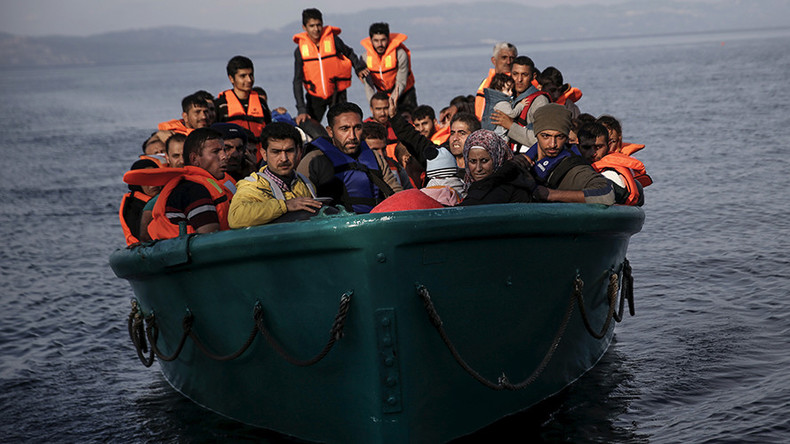 The Italian government has drawn up a draft plan to limit migrant rescue operations in the Mediterranean. Both Human Rights Watch and Amnesty International claim the measures are punitive and would severely endanger lives.
"Perversely, the proposed code of conduct for NGOs saving lives in the Mediterranean could put lives at risk," said Iverna McGowan, director of the Amnesty International, European Institutions Office, as cited by HRW.
"Attempts to restrict NGO search and rescue operations risk endangering thousands of lives by limiting rescue boats from accessing the perilous waters near Libya."
The leaked 11-point plan, seen by both HRW and Amnesty, will be presented in the coming days to a total of nine NGOs who regularly operate migrant rescue boats off Libya.
The proposed code of conduct for rescue NGOs constitutes a last-ditch effort to stem the flow of migrants into Italy, which has decried a lack of support from its European allies.
"The call of the Italian government on European solidarity is completely justified," European Commission Vice President Frans Timmermans said as cited by DW.
"Italy has shown a level of solidarity with refugees that is almost unprecedented in European history over the last couple of years."
However, the draft proposal may be seen as more of an ultimatum than a code of conduct, as non-compliant NGOs risk being barred from Italian ports.
The proposed rules include a ban on making telephone calls or using flares to communicate with human traffickers along the Libyan coast – a signal that the migrant boats can launch.
NGO boats will also be barred from entering Libyan territorial waters without clear indications that human lives are at risk.
The private rescue groups will also be forced to allow Italian police to travel on board to enforce the new rules and help weed out any potential human traffickers that may have smuggled themselves aboard among the migrants.
Read more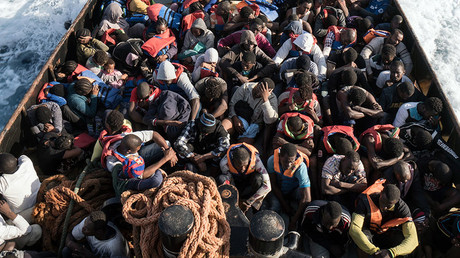 In addition, the proposal expressly forbids the transfer of passengers between boats, greatly limiting the potential number of rescues possible in a given mission.
Both Amnesty and HRW received leaked versions of the draft proposal and warned that the new rules could dramatically hamper their work with potentially disastrous consequences.
"Attempts to restrict NGO search and rescue operations risk endangering thousands of lives by limiting rescue boats from accessing the perilous waters near Libya," said McGowan, as cited by Reuters.
Some 85,217 migrants have been rescued and brought to shore in Italy so far this year, according to Italian Interior Ministry data released Wednesday. This marks an 8.9 percent increase year-on-year.
Italy has accepted more than half a million migrants and refugees in the past four years.
A small group of charity boats has vastly increased its intake of migrants in the past three years, from less than one percent of the total in 2014 to just over one third of all migrants rescued so far this year.
The UNHCR claims the private rescue teams are now responsible for up to 41 percent.
The Italian government has grown increasingly hostile towards migrant rescue NGOs in recent months and exasperated with the lack of assistance provided by their European allies in handling the crisis.
"Progress has been made regarding migration policy, but it is not yet sufficient," Italian Prime Minister Paolo Gentiloni told reporters Wednesday, as cited by Reuters.
Human Rights Watch described the draft proposal as "flawed," warning that thousands more refugees and migrants could die if such measures were implemented.