'Scandalous & illegal': Outrage over German withdrawal of dozens of G20 press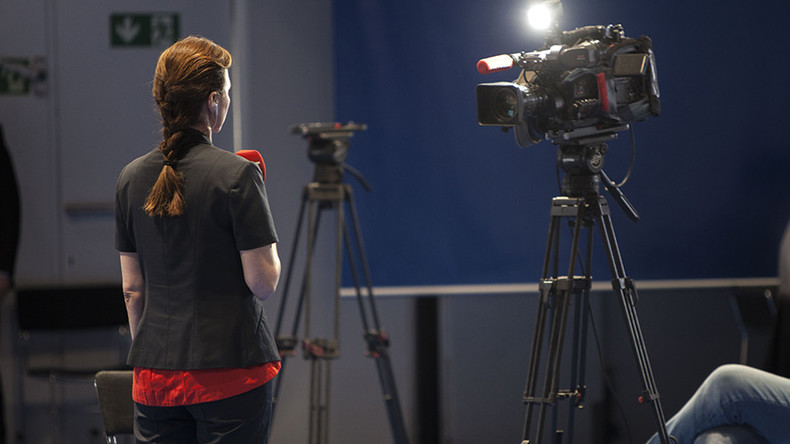 German media are protesting over the authorities' sudden decision to cancel the accreditations of 32 journalists for the G20 summit. The government cited security reasons for the annulment.
The journalists were told that "their accreditations were all of a sudden no longer valid and that they no longer had access to the secure areas," Suddeutsche Zeitung reported.
In nine cases, members of the press were denied entry to the heavily-secured media center for 5,000 journalists, while the other 23 did not show up. The journalists' union, DJV, urged the authorities to explain the step they slammed as "scandalous and illegal," as cited by AFP.
Read more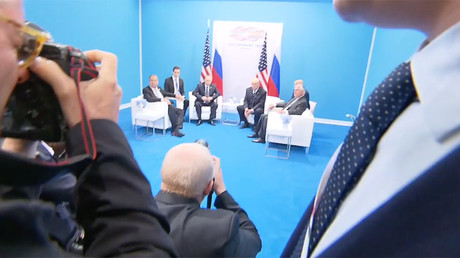 Another union, DJU, warned they would be seeking legal action over the move, "including the question of what role the domestic security service or foreign authorities may have played in drawing up the list."
Sueddeutsche Zeitung pointed out that four of the journalists had earlier had issues with the Turkish government for covering demonstrations in that country's Kurdish region.
Chancellor Angela Merkel's spokesman, Steffen Seibert, said he realized that the ban "raises questions," however, the press were vetted with the German national police office BKA, with "no foreign authority playing a role in the accreditation process," as quoted by AFP.
German Interior Minister Thomas de Maizière has refused to publish more detailed data on the reasons for the controversial move.
The decision of the Federal Criminal Police Office had been taken "not without care and attention to the important freedom of the press," he told the Funke Group newspapers, as quoted by Suddeutsche Zeitung. The reasons were "not insignificant."
De Maizière also said that the decision was "based exclusively on the findings of German security authorities" and "the sole reason for the decision was to ensure the security of the summit and its participants."
However, not all the government representatives agreed with him: for instance, Federal Minister of Justice Heiko Maas has urged the relevant authorities to give more details on the ban.
"Press freedom is a very high asset," the politician said to the Mitteldeutsche Zeitung. "Therefore, the accusations must now be thoroughly clarified."
G20 summit took place in Hamburg from July 7-8, 2017.