Russian nuclear submarine launches cruise missile during Pacific drills (VIDEO)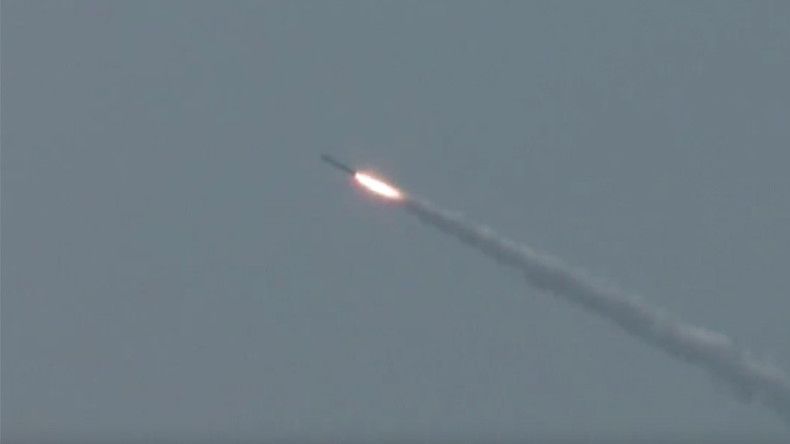 The nuclear submarine K-150 'Tomsk' has launched a supersonic cruise missile P-700 Granit amid naval drills in Russia's Far East, successfully striking a ground target.
"A Granit supersonic cruise missile was launched from a submersed position at a ground target located at the Kura testing grounds in the Kamchatka Krai. The launch was carried out from the water area of the Sea of Okhotsk," Russian Ministry of Defense said in a statement.
The missile has successfully hit the target, according to the statement. Crewmen of the 'Tomsk' nuclear submarine have also performed a dozen more various exercises, including moving submersed and escaping mock enemy fire after the cruise missile launch.
READ MORE: Russian warships & sub launch cruise missile attack on ISIS targets in Syria (VIDEO)
The crew of the 'Tomsk' received a Pacific Fleet challenge cup for winning last year's fleet competition in tactical training, as well as another challenge cup from the Pacific Fleet submariners union for excellent professional and combat training, Ministry of Defense said.
Read more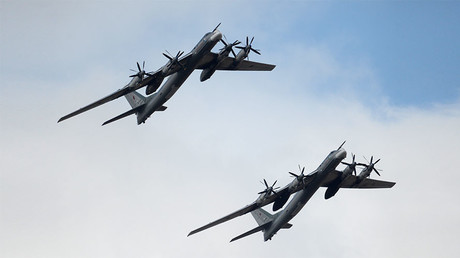 The P-700 Granit (NATO reporting name SS-N-19 Shipwreck) is a heavy supersonic naval anti-ship missile, which can be used both on conventional ships and submarines. The missile, which has a range of 550km (300 nautical miles). It can also be used as a surface-to-surface projectile.
In the meantime, anti-submarine aviation of the Pacific Fleet held drills in the same region, training search and tracking of maneuvering naval unit of a mock enemy. Six Il-38 (NATO reporting name May) anti-submarine planes took part in the exercise, making over 20 sorties, the Ministry of Defense said in a statement.
The exercises took place during both day and nighttime and in various weather conditions, to keep the drills as realistic as possible. The naval pilots successfully fulfilled the drills' goal: finding the mock enemy's vessel group and providing its location to other ships and planes of the Pacific Fleet.