US moves Patriot missiles near Russian borders in 1st Baltic deployment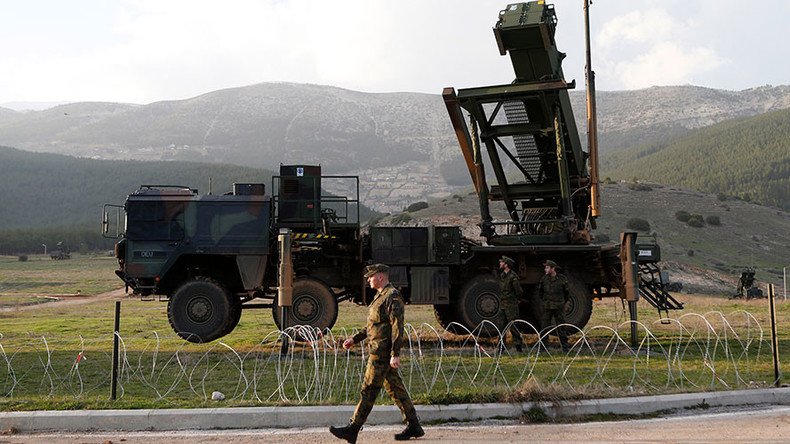 The US military has deployed Patriot anti-aircraft systems to the Baltics with the stated goal of taking part in NATO war games, Lithuania's Defense Ministry said. It's the first such deployment to a region already in the midst of a Western military buildup.
The Patriots arrived in Lithuania as part of the 'Tobruq Legacy 2017' air defense drills, which will run until July 22, the Lithuanian Defense Ministry said in a press release.
The exercise will involve about 500 troops and 30 various air defense systems, the ministry said, without providing details on the size of the US task force or number of Patriot batteries.
"The deployment demonstrates the steadfast US commitment to the security of Lithuania and its high readiness to send strategic capabilities to the region," it said.
Apart from Lithuania, 'Tobruq Legacy 2017' will be conducted in the Czech Republic and Romania under the auspices of NATO's Joint Force Air Component Command. It will also involve militaries from three more NATO allies: the UK, Latvia and Poland.
It is the first deployment of Patriot systems to the Baltic region amid a massive NATO military buildup.
Since the start of the Ukrainian crisis in 2014, NATO has accused Moscow of aiding the rebels who rejected the Western-backed Euromaidan coup in Kiev, and began deploying troops to the region.
The bloc's members currently maintain several multinational battalion strike groups and air force units patrolling Baltic airspace on a rotational basis. The buildup has been followed by a series of massive military exercises on Russia's doorstep.
The previous exercise, the 10-day 'Iron Wolf 2017,' took place in Lithuania in May, as part of a broader series of maneuvers. Around 5,300 troops from 10 NATO countries arrived in the country to deter Russian "aggression."
Russia has consistently criticized NATO's military buildup along its borders as a threat to national security. In February, Russian President Vladimir Putin blamed NATO for stirring up a conflict with Moscow and using its "newly-declared official mission to deter Russia" as a pretext.
Also in February, speaking at the Munich Security Conference, Foreign Minister Sergey Lavrov noted that "NATO's expansion has led to an unprecedented level of tension over the last 30 years in Europe."
You can share this story on social media: