Norway shooting: 4 injured as gunman opens fire at Oslo nightclub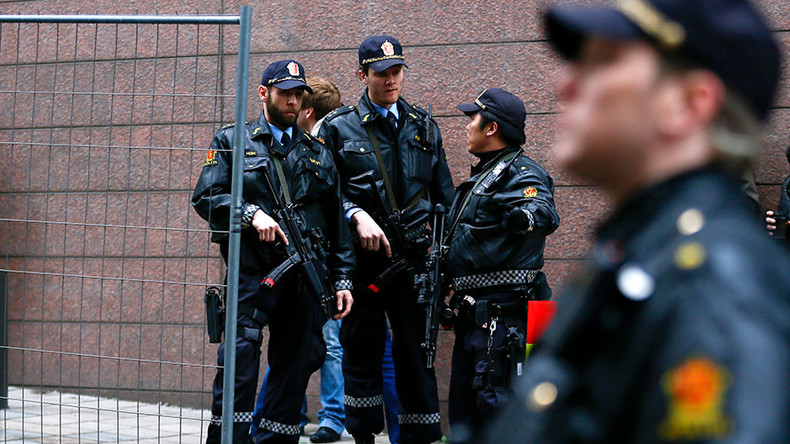 A man armed with a handgun has shot four people outside a nightclub in Oslo, Norway.
The gunman opened fire outside Blue nightclub in the Norwegian capital in the early hours of Sunday morning. Police said they have arrested one suspect and are not searching for anyone else.
The four victims were rushed to the hospital, but the extent of their injuries is not yet known, Oslo police said on Twitter.
Det er 4 menn som er blitt. Kjørt til sykehus med uavklarte skader. Vi har nylig pågrepet 1 mistenkt. Vi har pr. nå ingen flere mistenkte

— OPS Politiet Oslo (@oslopolitiops) July 9, 2017
Seven police cars and three ambulances were dispatched to the scene.
Norwegian newspaper Verdens Gang reports that the suspected attacker is in his twenties and was previously known to authorities.
The incident sparked panic among patrons of the nightclub. The shooter reportedly fired up to eight times.
Two of the injured are believed to be bouncers at the venue. The shooting reportedly took place after the suspect was asked to leave.