Putin & Trump agree to create bilateral channel to promote Ukraine settlement – Lavrov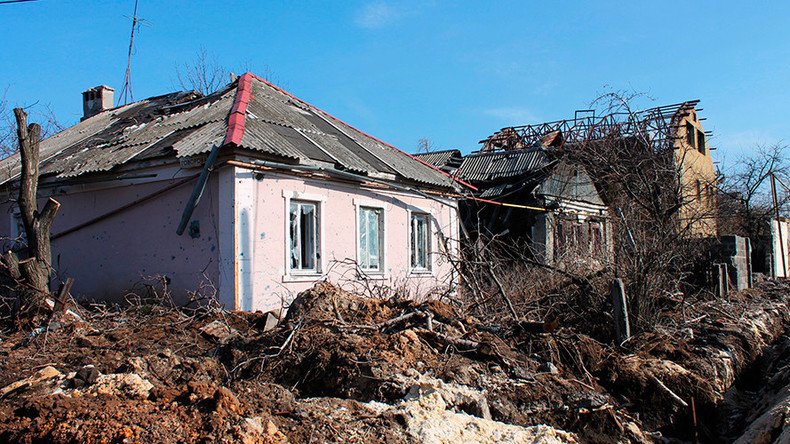 A special channel between the Russian and American presidents will be established to further push for a settlement of the Ukrainian crisis, Russia's Foreign Minister Lavrov has announced following the Putin-Trump meeting.
Additional efforts will be made "to support" the Minsk peace agreements and the work of the existing contact group on Ukraine, Russia's chief diplomat said.
"While discussing Ukraine, the American side informed us that they had appointed a special representative to assist the efforts on settling the Ukrainian crisis.
"Arrangements have been made to create a channel between presidents of Russia and US to use this opportunity that Washington has, to further advance the settlement based on the Minsk agreements and considering the potential established in the contact group and the Normandy format," Lavrov told reporters during the G20 summit in Hamburg, Germany.
Moscow hopes to soon meet the US representative "for consultations," he added.
READ MORE: US appoints ex-NATO envoy to handle Ukraine crisis
Saying that "everyone is interested" in fulfillment of the Minsk agreements, to which Kiev "is the main part," Lavrov said Moscow "senses that its Western partners very much understand the necessity of additional influence" on the peace process which so far has been delayed.
Citing his "long" talks with the US Secretary of State Rex Tillerson earlier in the day, as well as a Thursday meeting with the French Minister of Foreign Affairs Jean-Yves Le Drian, Lavrov said everyone agrees the crisis needs to be settled within the framework of the Minsk agreements.
"I have a feeling that it has been confirmed that both the Russian and American presidents are driven by their national interests, which they see primarily in looking for mutually beneficial agreements rather than by trying to play out some confrontational scenarios."
Lavrov added that the Ukrainian issue had been discussed "in a concrete, businesslike" manner.
You can share this story on social media: