Not so close? Trump further from center than predecessor Obama for G20 family photo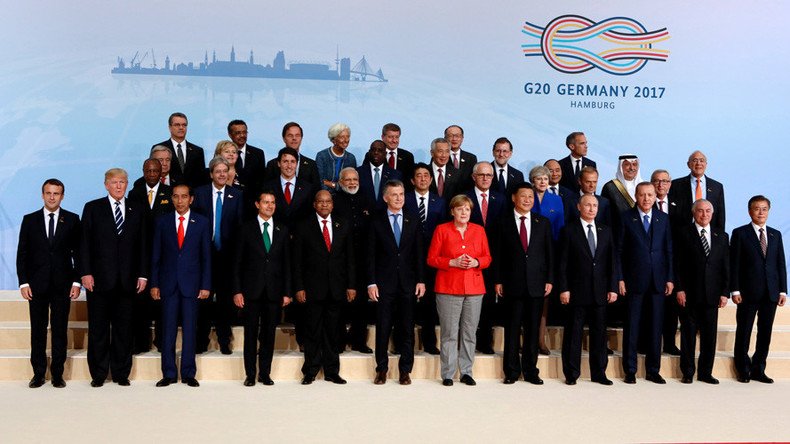 US President Donald Trump seemed somewhat removed from host Chancellor Angela Merkel when world leaders posed for the traditional group photo at the G20 summit in Hamburg, Germany, on Friday.
Chinese President Xi Jinping was traditionally close to the center, standing next to Merkel. He and Russian President Vladimir Putin were the two leaders between Germany and Turkey, with President Recep Tayyip Erdogan placed on Putin's left hand – still twice as close to Germany as Trump.
The placement of the world leaders for such pictures, however, is more a matter of protocol than any personal relationships. The central spot goes to the so-called G20 troika, consisting of the current host, flanked by the hosts of the next and previous meetings, AP reports.
The placement of other heads of state is based on their time served as leaders of their countries, the news agency added.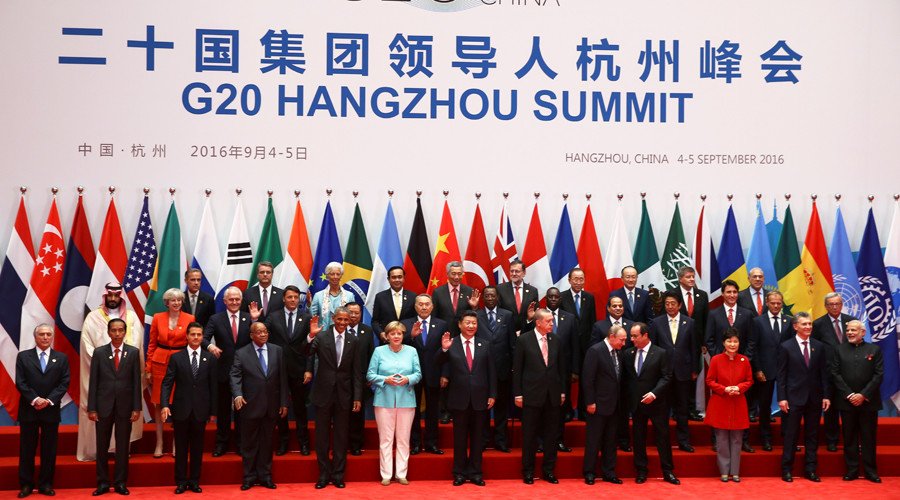 Last year, in Hangzhou, China, then-US President Barack Obama was all smiles on Merkel's right, with host Xi in the center and Erdogan and Putin to the Chinese leader's left. Putin could be seen talking to then-French President Francois Hollande, standing next to him.
When Erdogan was hosting the G20 summit in the Mediterranean resort city of Antalya, Turkey, in November 2015, China was again at the center of the group photo, next to the host. Obama took up a place on Erdogan's left, with Putin one world leader away from Obama.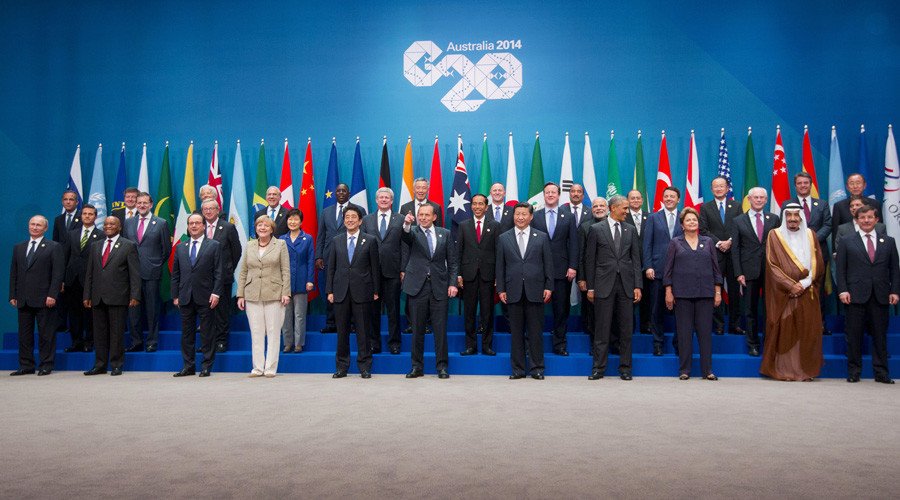 In November 2014, during the summit in Brisbane, Australia, the Russian president could be seen standing farthest from the host in the first row of the family photo.
You can share this story on social media: