Melania Trump trapped in Hamburg guesthouse as G20 protests rage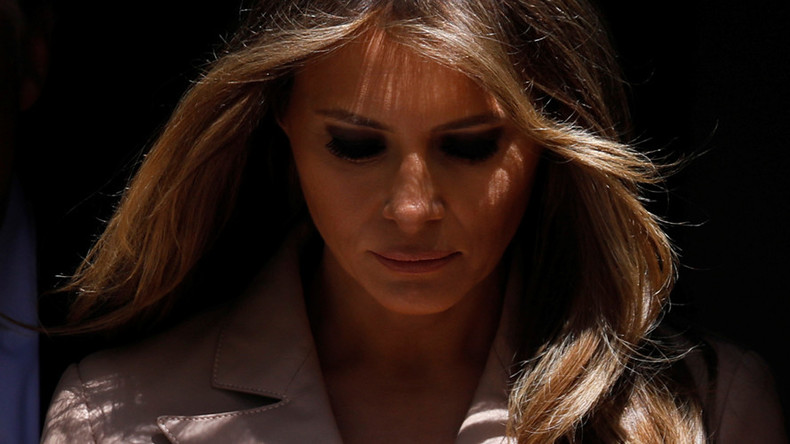 Melania Trump is unable to leave her Hamburg accommodation due to G20 protests taking place outside, her spokeswoman confirmed to German media. The demonstrations are keeping the US first lady from attending an event with the spouses of other world leaders.
"We have no security clearance from the police to leave the guesthouse," spokeswoman Stephanie Grisham told German news agency DPA.
Grisham also called the situation "unfortunate," according to NBC's chief White House correspondent, Hallie Jackson.
Police won't clear @FLOTUS to leave residence in Hamburg right now b/c of protests, her spox confirms: ""It's unfortunate."

— Hallie Jackson (@HallieJackson) July 7, 2017
The first lady was due to attend an event for the spouses of world leaders, organized by the husband of German Chancellor Angela Merkel, Joachim Sauer.
READ MORE: Water cannon, torched cars: Protests rage in Hamburg for 2nd day as G20 summit kicks off
The event includes a boat ride, lunch and a tour of a climate control center, according to AP.
Melania Trump acknowledged the G20 protests earlier on Friday, saying she hopes everyone stays safe.
Anti-globalization activists have embarked on Hamburg to protest the summit, with some setting cars ablaze. Others have tried to block leaders from entering the grounds of the summit.
At least 45 people have so far been detained and 159 police officers injured, according to police figures cited by German media.