'Abolish govts, let large cities run the world' – ex-London Mayor Livingstone to RT
Speaking to RT, former London Mayor Ken Livingstone has suggested that the world would be a better place if it were run not by governments, which are detached from their citizens, but by city authorities who know the real needs of their people.
As world leaders gather for the G20 summit in Hamburg, Germany, Livingstone said that governments are not always effective when it comes to tackling people's problems.
"I'm almost beginning to think that it's time to abolish governments and just let the world be run by large cities," Livingstone told RT on the sidelines of the Moscow Urban Forum, which provides a platform for international discussion on the development challenges of global megacities.
He backed up this idea by noting that mayors always live in the cities they run, know their problems and attempt to tackle them. In contrast, many high-ranking government officials are preoccupied with irrelevant issues, according to Livingstone.
"Presidents and prime ministers are living in some sort of an academic world, where they are debating ideas and theories and very often get caught up in wars that are completely unnecessary, like in Iraq and Libya," he said.
Read more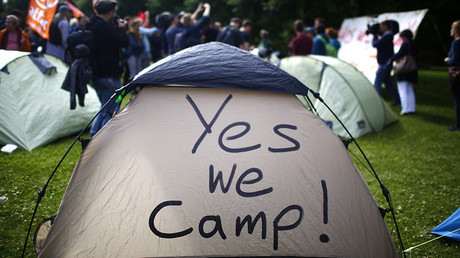 Huge protests are expected at the upcoming G20 summit on July 7-8 in Hamburg, and there are fears demonstrations could turn violent. The city has already seen a number of anti-G20 rallies, including one on Tuesday, when police unleashed water cannon to disperse a large crowd of protesters.
However, the former London mayor believes that violence breaks out when the police fail to recognize people's right to have their voices heard.
"If a protest is determined to be violent, you've got to make sure it doesn't happen, but a peaceful protest should be never interfered with, the police should never block it," Livingstone said.
"Very few protesters turn out with a determination to be violent, and very often the violence that happens at a demonstration is because police tend to block a peaceful demonstration. They are working for the establishment and not recognizing the right of people to protest."

More than 100,000 people are expected to take to the streets to join various demonstrations in Hamburg on Friday and Saturday.
Germany has already stepped up security in preparation for the event. At least 15,000 police officers from Germany's federal states are being deployed to ensure security at the summit.