Weapons & detonators, police uniforms found as 2 suspected terrorists detained in Belgium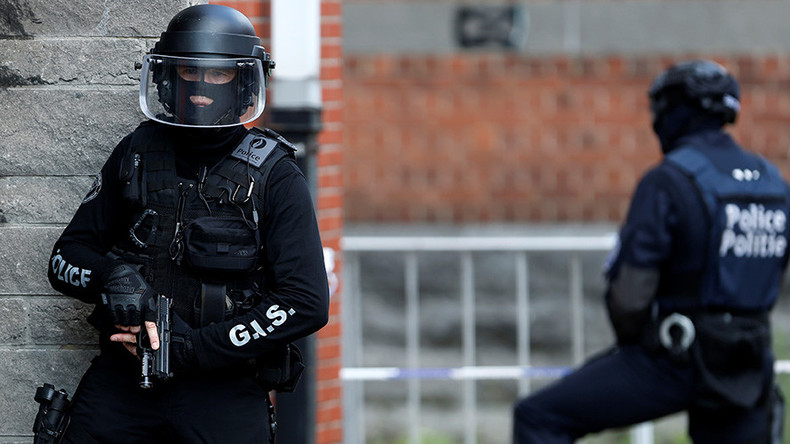 Security forces in Belgium have detained two men on terrorism charges after discovering explosives, loaded AK-47s, police and other uniforms – all indicating a potential large-scale attack – during the raids in Brussels.
Federal Judicial Police in Brussels carried out six raids on Tuesday and Wednesday night in the Anderlecht district of Brussels, the Federal Prosecutor's Office revealed.
Read more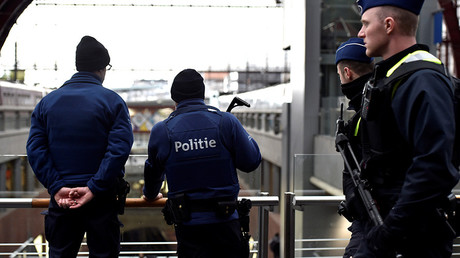 Two of the four detained individuals, identified as Akim S., 40, and Khalid S., 37, have been "charged with participating in activities of a terrorist group," the prosecutors said on Wednesday. The other two people have been released without charge.
While raiding a garage in Anderlecht, authorities discovered three loaded Kalashnikov automatic rifles, three handguns and ammunition, as well as two bulletproof vests. Among other things, police have also unearthed two police uniforms, a civil protection service uniform and a security agency uniform, as well as radios, suggesting that the alleged cell planned a large-scale coordinated attack, prosecutors said, as cited by Reuters.
In the same operation, which was conducted in northern France in cooperation with the French police a 42-year-old man in a suburb of the northern city of Lille, whom security forces suspect was plotting "a violent action," sources close to the probe said.
Belgium has been at the epicenter of European fight with terrorism having a substantial migrant population and the largest per capita recruitment of fighters that leave Belgium to join terrorists in Iraq and Syria.
READ MORE: Brussels district hosts 51 NGOs with suspected terrorist links – report
On March 22 last year, two suicide bombings shook Brussels Airport in Zaventem, and Maalbeek Metro station in central Brussels, killing 32 people and injuring more than 300 people others.
The twin blasts came just a few days after Salah Abdeslam, the main suspect on the November 13 Paris terrorist attacks that killed 130 people, was captured by Belgian police.
Wednesday's arrests were not linked to the Paris or Brussels bombings, the prosecutors said.