Germany is 'committing suicide' by not allowing me to speak to Turks during G20 – Erdogan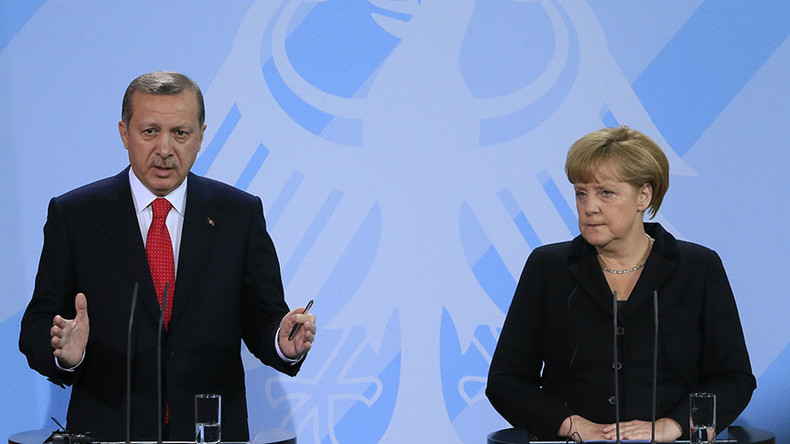 Germany is "committing suicide" by not letting him to speak to Turks during the G20 summit, Turkey's president has charged. Recep Tayyip Erdogan also says he will continue to view Germany as a terrorist haven until it surrenders alleged Fethullah Gulen supporters.
"Germany must correct this mistake. We need each other," Erdogan told Die Zeit weekly in an exclusive interview.
Erdogan said that he personally did not have any problems with German Chancellor Angela Merkel and would meet her during the G20 summit, scheduled for July 7-8. However, the Turkish president would continue to consider Germany as a state providing a safe haven for "terrorists," unless Berlin surrenders all alleged supporters of his arch-nemesis Fethullah Gulen, and other individuals accused of various crimes by the Turkish government.
Read more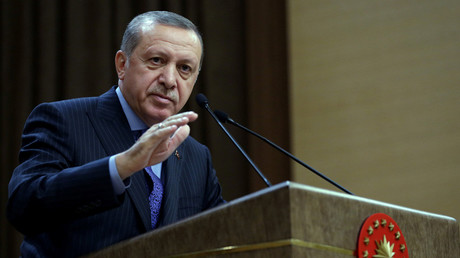 "I have asked Merkel that they be handed over to Turkey. Why did not they return them?" Erdogan asked.
Last week, Ankara officially sought permission for Erdogan to address German-based Turkish citizens during his visit, according to Germany's foreign minister Sigmar Gabriel, who has advised the Turkish president to abstain from delivering public speeches.
"But I also told them openly that such an appearance was not appropriate given the conflict situation that exists with Turkey, and that it would not fit into the political landscape at this time," Gabriel stated.
Among other reasons to bar Erdogan from holding public events, Gabriel cited security reasons, pointing that Germans "don't have the police forces available to ensure security, given the G20."
He added that Germany was not obliged to allow the Turkish president's public appearances and that Berlin was not willing to allow conflicts from other nations to spill over onto German territory.
Ankara, in turn, criticized Gabriel for making "inappropriate comments." "It is regrettable that some politicians in Germany are making unacceptable comments with domestic political calculations," Reuters cited Turkey's foreign ministry spokesman, Huseyin Muftuoglu, as saying.
The latest verbal exchange to the already strained relations between the two countries follows Germany's decision, in late June, to move its troops from Turkey's Incirlik Air Base to Jordan. Germany started scouting for a possible replacement base for their troops in May, when Ankara barred German lawmakers from visiting Incirlik, where some 270 troops participating in the US-led campaign against Islamic State (IS, formerly ISIS/ISIL) have been stationed.
Read more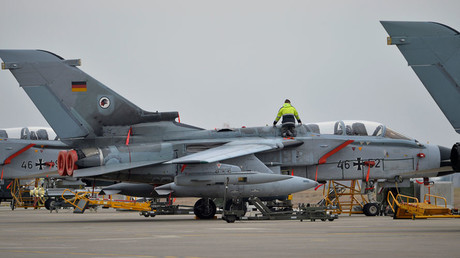 Turkey's actions were prompted by Berlin's decision to grant asylum to a number of Turkish nationals who were accused by Ankara of participating in the botched July 2016 coup. The people in question reportedly held diplomatic passports and were stationed at NATO facilities in Germany during the failed coup.
Last year, Turkey also denied German legislators from visiting Incirlik, following the German parliament's decision to brand the Ottoman Empire's massacre of Armenians in the early 20th century as a genocide. Turkey has rejected any genocide allegations.
In the aftermath of the failed coup German officials have, on multiple occasions, criticized Erdogan's crackdown on alleged plotters and anti-government activists.
Over 50,000 people have been arrested over allegations of being sympathizers of US-based cleric Fethullah Gulen, named by Ankara a mastermind behind the coup attempt. Some 150,000 Turkish officials were sacked or suspended, including soldiers, police officers, teachers and public servants.