'Our future is slavery, West gets everything': RT Doc digs deep in mineral-rich, money-poor Congo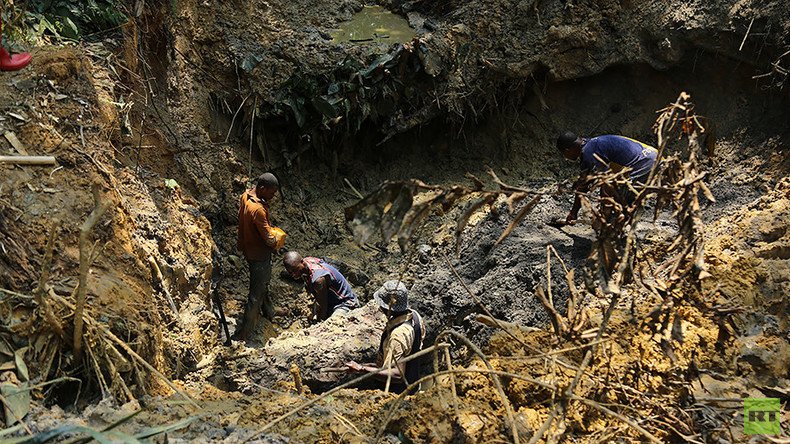 RT Documentary travels to the vast, near-landlocked Democratic Republic of Congo, prized for its mineral resources, but plagued by centuries of colonial rule, dictatorship, civil wars and lawlessness, and meets people trying to make a living in one of the most desperate places on Earth.
The documentary crew's key to understanding the country, seven times the size of Germany, was Bernard Kalume Buleri, born in 1960, the same year DRC was granted its independence from Belgium. Buleri served as an interpreter, guide, and finally the hero and symbol of the country, having been a direct participant in some of its bloodiest chapters.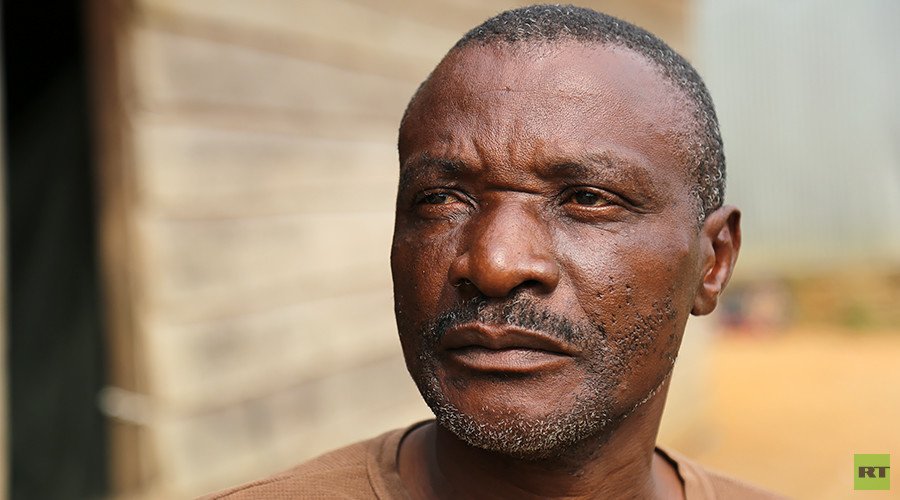 "I can't say that the Congolese, we are in control of our destiny. No, because the ones who benefit from our minerals are not the local population, but Western countries are the ones who are taking everything. They make themselves rich, while we are getting poorer and poorer," says Buleri.
The country of almost 80 million is one of the world's largest exporters of diamonds, coltan – essential for electronics – and has massive deposits of copper, tin and cobalt.
"I'm afraid even for my children. Because they will continue in this system to be slaves forever. We'll never be powerful enough to challenge the Western countries. So, the future will be the future of slaves," Buleri continues.
There is plenty of blame to go around for the predicament of what is also a fertile and scenic land.
With almost no educated elite, DRC was poorly-prepared for its separation from Belgian rule, now best remembered for the atrocity-filled reign of King Leopold II, which may have killed up to half of the country's population.
The vacuum was filled by the archetype-setting African kleptocrat Mobutu Sese Seko, who ruled the country for more than three decades, until he was deposed in 1997, plunging Africa into a series of continent-wide conflicts that may have resulted in as many 5 million deaths through violence, starvation and disease.
The country's below-ground wealth means that it was never left alone for long enough to reform and wean itself off its reliance on metals and gems – the widely-mentioned "mineral curse." The mines the RT crew passes are now owned by local warlords, chiefs and officials, with exports mostly going to China.
Salinga Prosper is a coltan and cassiterite prospector at the Mokengu Family Mine, located a two-hour walk away from the village of Tchonka. Every day, he wakes up at 4am, walks by foot to the mine, and works till sunset, digging for metals that he will sell at 1/20th of the price they will eventually fetch on the market.
"We are always hungry. We do this so our children don't starve," he tells the RT crew. "What else can we do in this region? This is our destiny. Anyone not strong enough joins the army or the gangsters. But the strong, we work here."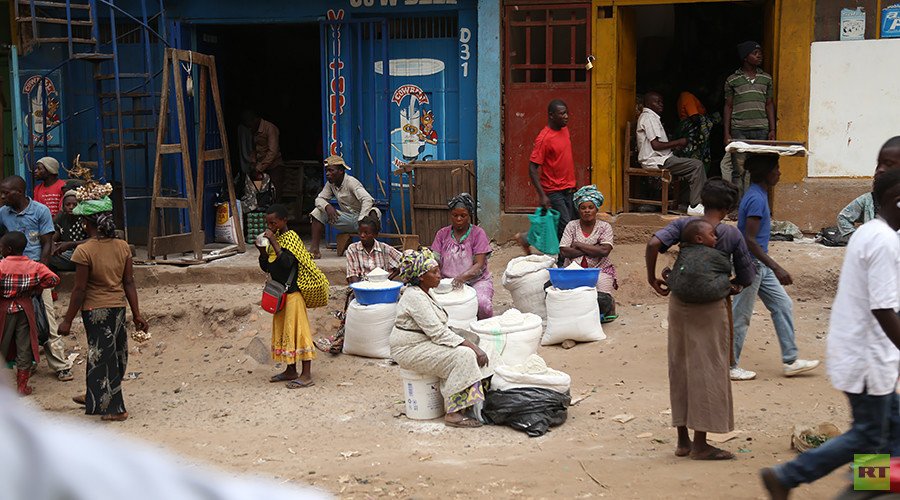 Millions of locals – perhaps one-fifth of the adult population, at some point – are employed in what is known as artisanal mining, inefficient small-scale prospecting with simple handheld tools, with no safety measures or guaranteed wages. But for a country that ranks 227th out of 230 for GDP per capita, according to World Bank data, any job at all is a matter of survival.
"At least we can earn something, not like when we were just unpaid slaves," Wassa Mokengu, the mine owner, who likes to remind his employees that they used to be paid with rice and salt in colonial times, tells the documentary makers.
The acceptance of their circumstances by the Congolese is in equal parts dispiriting and admirable. Bulemi himself says that he paid a Hutu militia the equivalent of $5 to shoot - not cut apart - his Tutsi wife in Rwanda, when they came to slaughter her with a machete during the genocide.
He found his second wife, then a prostitute, in a local bar back in his homeland, and has started a new family, though he admits that he is haunted by the past, and anxious about the future.
"I'm struggling: I try to stay stable, I try to have a normal life. But inside me... sometimes I feel I'm dead," he says. "We don't understand what kind of system they have put in to rule this world. I don't talk about other countries; I'm talking about my country, my family. And the worst, I don't see a solution – I don't think there is a solution."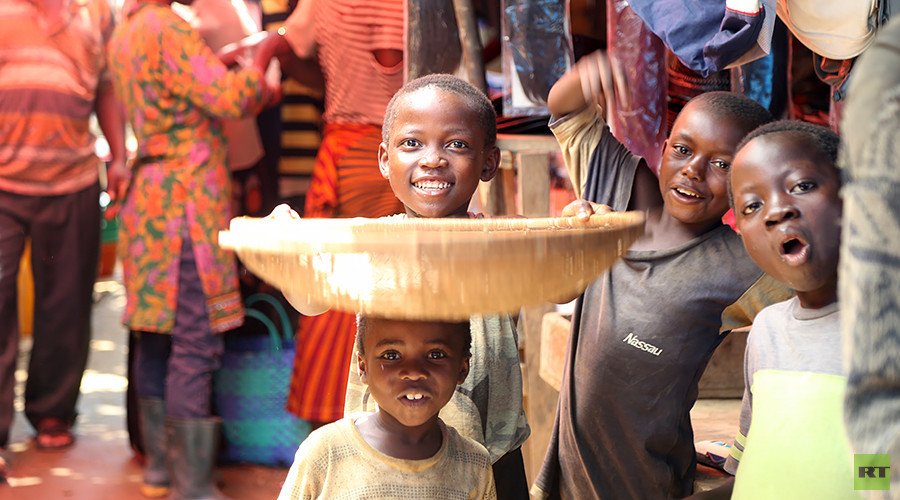 "Congo, My Precious" will be broadcast on RT on July 5, 6 and 9, and on RTD every day between July 5-12. It will also be available online here.
You can share this story on social media: