Long March 5 rocket launch fails – Chinese state media (VIDEOS)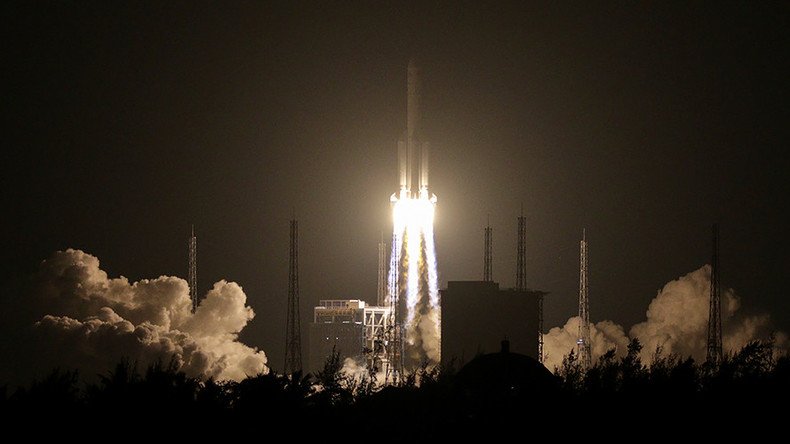 China's Long March 5 rocket reportedly failed shortly after lifting off from the Wenchang Space Launch Center in the country's southern Hainan Province.
The rocket was carrying an experimental Shijian-18 communications satellite.
It is not yet clear what caused the rocket to fail.
This is the second launch of the Long March-5 following its successful maiden mission in September last year.
The heavy-lift rocket is fueled by liquid hydrogen, kerosene, and liquid hydrogen and capable of carrying up to 25 tons – equivalent to the weight of 16 cars.
It is hoped that the Long March-5 missions will provide valuable data for the launch of China's Chang'e-5 lunar probe sometime in 2018.
Last month China successfully launched the Long March 4B, an X-ray space telescope designed to scan for black holes, pulsars, and gamma-ray bursts.
In April, the country's space agency successfully docked its Tianzhou-1 space freighter with the Tiangong-2 orbital lab. The automatic procedure was the first in the nation's fast-paced space exploration program.
You can share this story on social media: