Macron's 'complex thoughts' led to Bastille Day presser cancelation, says source as Twitter fumes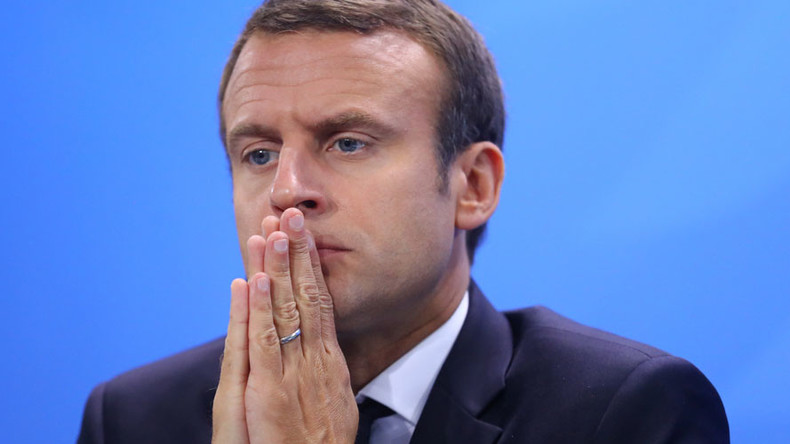 The French president has canceled a traditional Bastille Day press conference, with a source in his administration saying Emmanuel Macron's "complex thoughts" don't go well with the process of interviewing. The insulted French have spilt their anger online.
Macron's office announced the cancelation of the press conference on July 14, the French national day, on Wednesday. The presidential press conference is a tradition that dates back to Valéry Giscard d'Estaing, French leader from 1974-1981.
Read more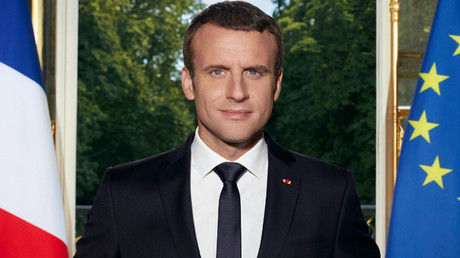 The office said the president will speak before the parliamentary meeting on July 3. Thus the press conference on July 14 has been canceled as there are "worries of not having two strong addresses to the French" for dates standing so close, according to sources in presidential office cited by Le Figaro.
Later Le Monde cited a source in the Elysee Palace as saying that Macron's "complex thought process lends itself badly" to this tradition of journalistic questioning.
Despite the "complex thoughts" comment belonging to an anonymous source, it was Macron who was on the receiving end of public anger.
And it did not take journalists long to strike back online.
"So, according to the Elysee, Macron has thoughts 'too complex' to comply with the journalists' questions... and face contradiction," Apolline De Malherbe, a political editor with BFMTV, wrote.
Donc, d'après l'Elysée, Macron a une pensée "trop complexe" pour se plier aux questions des journalistes... et affronter la contradiction.

— Apolline De Malherbe (@apollineWakeUp) 29 июня 2017 г.
The "complex thoughts" phrase has been described as "the best excuse of the year" by Vivien Vergnaud, editor-in-chief of Le Journal du Dimanche.
French lawmakers called for a boycott of Macron's July 3 speech.
"It is the sign of the pharaonic drift of this monarchical presidency," Jean-Luc Mélenchon, his rival in the 2017 presidential elections said. "This meeting has no real objective other than have us listen to the president."
Nous alertons les Français : avez-vous voté pour qu'un monarque déjà gorgé de pouvoirs se transforme en pharaon ? #ConfPresseFi

— Jean-Luc Mélenchon (@JLMelenchon) 29 июня 2017 г.
"We are rebelling and we won't be subdued. Our only way to show our anger is ... not to go to Versailles," Mélenchon added.
"As I understand it, we French are a little too lowly to understand the 'complex thoughts of Emmanuel Macron," Sébastien Huyghe, a member of French National Assembly for Nord department, tweeted.
The president's official photo, which received controversial comments for the way it was done, has seen quite a number of sarcastic edits after the comment.