Riot police descend on squatter site in Berlin, remove protesters by force (PHOTOS, VIDEO)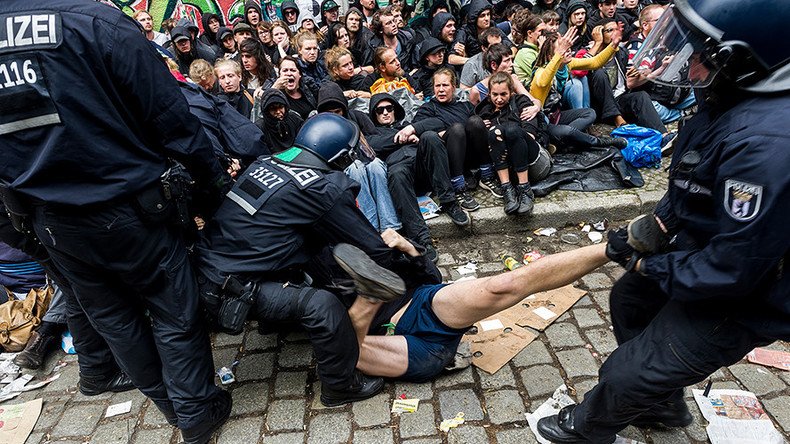 Berlin police have forcibly removed activists protesting the eviction of the squatters' community at the Friedel 54 center in the borough of Neukolln.
Riot police arrived at the site early Thursday morning, where more than 100 people had blocked access to the building. The officers took protesters away by force.
"There was no sign of violence from the protesters, we did not see a stone thrown, no kicks, nothing major, completely opposite from the police who marched in mega rough," Georg Koessler, a local representative of the Greens party, told RT's Ruptly video agency.
Since the building entrances were barricaded, police had to use chainsaws and hammers to force their way inside. On the way, they apparently came across an electrified doorknob.
The Friedel 54 center had been used by left-wing squatters and activists, who were giving out food, clothes, drinks and books to the poor, all of which had been donated. But the squatters did not pay rent and did not agree to carry out refurbishment work, leading the former owners to file for eviction. In 2016, the building was purchased by a new owner, a company from Luxembourg, which also filed for eviction.
You can share this story on social media: