Berlin police officers fired from G20 summit for 'having sex in public & urinating on fences'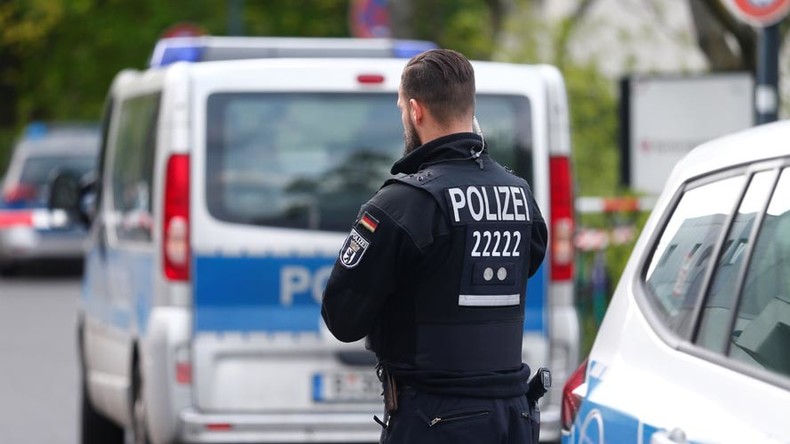 Three units of Berlin police who were sent to Hamburg to secure the upcoming G20 summit were released from duty and sent home following serious misconduct during a rowdy "party."
Police units have been called in from all across Germany to prepare for and secure the G20 meeting taking place in Hamburg in July. Three units of Berlin police known as 'Hundertschaft' (group of a hundred), which consists of up to hundred officers, arrived in the city on Sunday, but have already distinguished themselves.
Property was reportedly damaged during the wild "party." Photos published by Bild and described by other German media purportedly show the celebrating officers in civilian clothing with drinks in their hands between residential containers. Some of them were holding guns, according to Der Spiegel. Bottles are seen strewn across tables, and rubbish and piled up chairs are seen in other pictures apparently taken the next morning.
The officers' misbehavior and subsequent discharge was confirmed by Berlin police on Twitter, who also promised that the incident will have consequences. The party-goers will be questioned over the incident, according to the Local.
The officers, who were staying in a container camp originally built for refugees in the town of Bad Segeberg, were seen having sex in public and urinating on fences after a raucous party, according to German media, citing witnesses. One bathrobe-clad officer was dancing on the table holding a gun, Bild reports.
The sex scandal comes just months after Berlin police came under fire when two students of the police academy in Berlin reportedly distributed drugs and another young officer starred in a porn film, according to Berliner Morgenpost.
A total of 20,000 German police officers will ensure the security of world leaders at the summit, which will be held July 7-8 in Hamburg. During the summit, US President Donald Trump is expected to meet Russian counterpart Vladimir Putin for the first time.