100 evacuated in Paris suburb following 'seemingly deliberate' fire in apartment building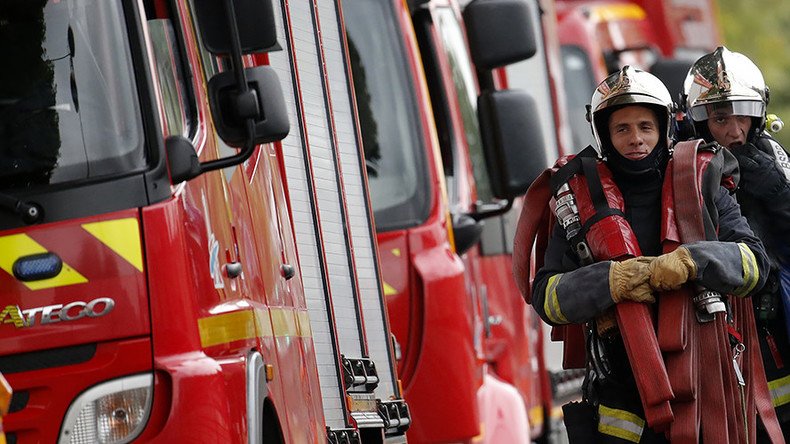 About a hundred people were evacuated by Paris fire brigades after a fire started in an apartment building in a suburb of the French capital, local media reported. Police suspect arson, saying the fire seemed to be "deliberate."
The "seemingly deliberate" fire started on Sunday morning at a residential building in Paris' Boulogne-Billancourt neighborhood, AFP reported.
Firefighters were notified shortly before 7:00am local time. It took an hour to extinguish the blaze and four people were treated for smoke inhalation, a fire brigade spokesman said.
Authorities said they will investigate to determine the cause of the blaze. "It was a seemingly deliberate fire," a police source told AFP.
The fire seems to have broken out at three separate apartments. One was completely burnt out, another was damaged by the flames, and a third saw a fire flare up outside its door. All are located on the fifth floor.
The building's residents have been taken to a nearby college.
Boulogne-Billancourt came into the spotlight in December of last year when a fire broke out at a migrant reception center there.
READ MORE: France heat wave: Locals break 300 fire hydrants in bid to beat high temperatures
One man died in that blaze after jumping from a third-floor window to escape the flames, and thirteen people were injured. Six migrants were rescued by firefighters.
An initial inspection found traces of a flammable liquid in the lobby of the six-story building, prompting further investigation.
You can share this story on social media: