Philippines bans private use of firecrackers to avoid deaths & injuries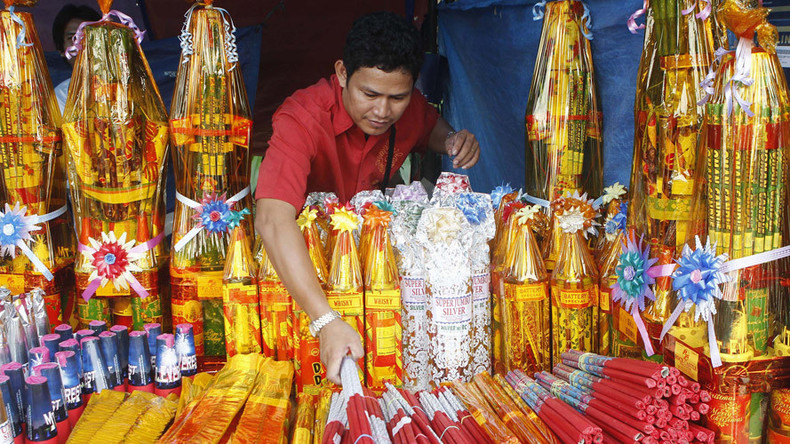 Fireworks in the Philippines will now be limited to public displays sanctioned by the authorities, according to Philippines President Rodrigo Duterte's order. The ruling also bans citizens from using pyrotechnic devices.
Philippines President Duterte's Executive Order (EO) 28 signed Tuesday confines the use of firecrackers, which is "a Filipino tradition… to celebrate events of personal, religious, cultural and national importance," to "community fireworks display."
The order refers to "a community fireworks display" as one "conducted on the occasion or as part of a celebration, competition or similar event held in a venue other than a place of residence," with a trained person supervising the event, as well as having the municipality's permission.
The new decree is said to be targeted at minimizing risks of injuries and casualties, which often mar New Year's in the Philippines.
Read more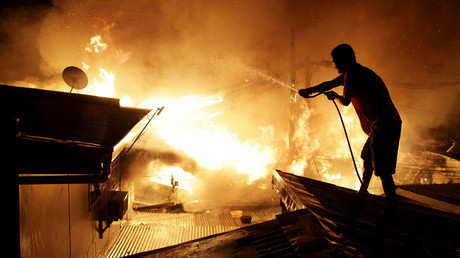 "There continues to be a substantial number of firecracker related injuries, even casualties, recorded every year, some involving bystanders," the order reads.
The beginning of this year saw 350 fireworks-related injuries, with the majority of victims being children, according to health officials, cited by Rappler.
With the order coming into effect immediately, the national police have to come up with a list of pyrotechnic devices prohibited to be "manufactured, sold, distributed or used even as part of a community fireworks display," within 30 days.
In addition, police along with other government units will have to carry out inspections, confiscate, and destroy prohibited devices, in line with the latest order and regulation 7183, which bans certain types of firecrackers, as well as outlining the rules of use of those allowed.