Al-Shabaab car bomb kills up to 10, injures 20 outside govt building in Mogadishu (PHOTOS)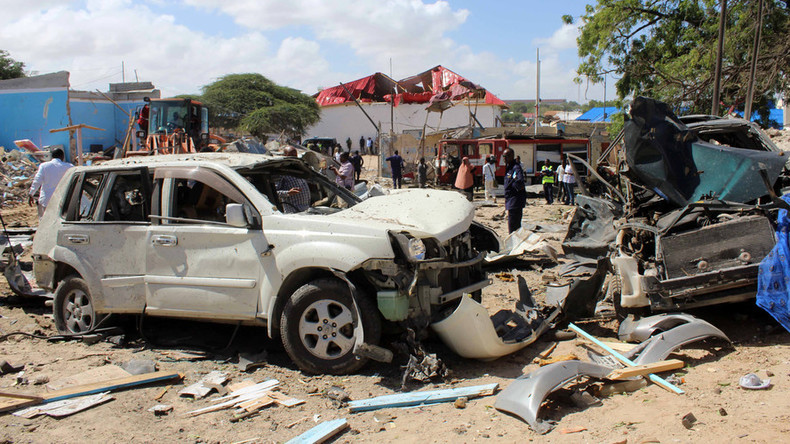 Al-Shabaab militants claimed responsibility for a massive suicide bomb attack at a government building in Mogadishu Tuesday that killed up to 10 people and injured at least 20 others.
"More than 10 persons died, 20 others were wounded. The explosion destroyed the building of Wadajir District headquarters. More than 10 cars were destroyed in the explosion," Abdifatah Omar Halane, a spokesman for the Mogadishu mayor, said, as cited by Reuters.
Al-Shabaab's stated aim is to expel peacekeeping forces and topple the federal government in Somalia in order to impose Sharia law throughout the nation.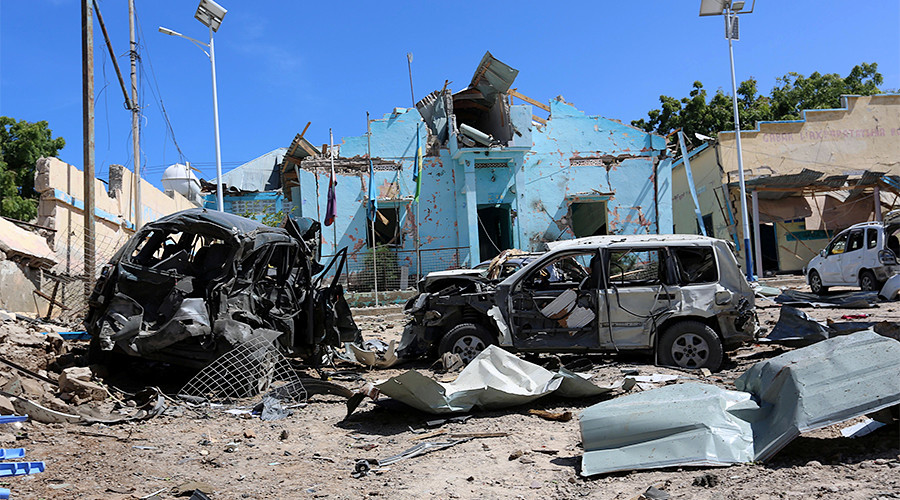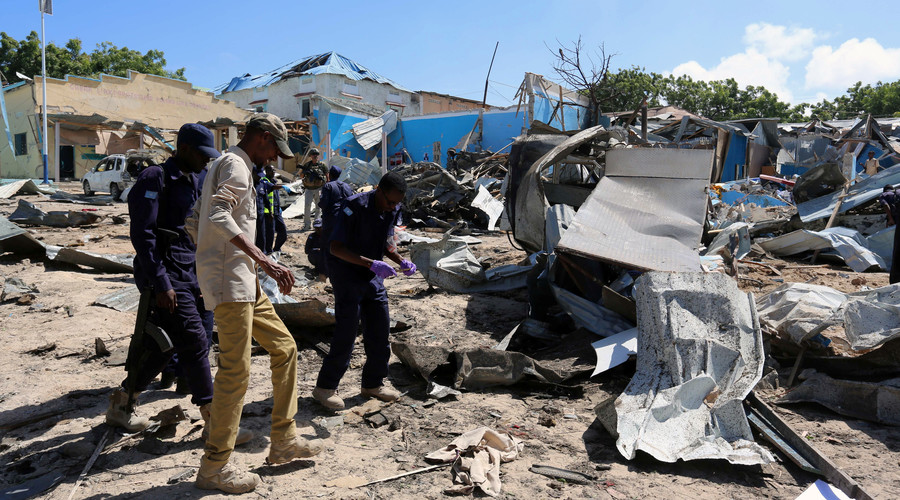 "It's a suicide car bomb on Wadajir District building in which Somali officials and their staff stay. There are government and their staff who have died at the scene. We will tell you the number of dead later," Abdiasis Abu Musab, Al-Shabaab's spokesman for military operations, said.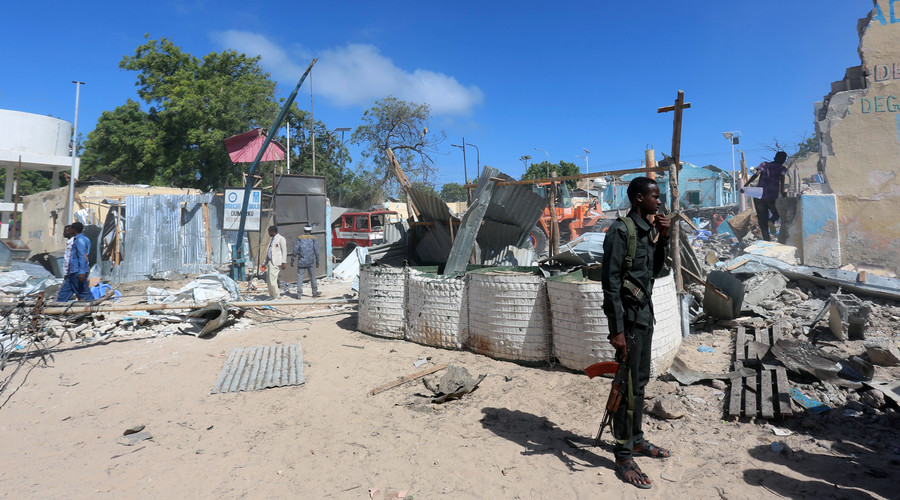 Last week, Al-Shabaab claimed responsibility for a joint car bomb and gun attack on a hotel complex in Mogadishu in which at least 31 people were killed.
READ MORE: Death toll rises to 31 in suicide attack & hostage situation in Somali capital – police
Over half of Somalia's population experience food and water shortages, and Somali President Mohamed Abdullahi Mohamed declared a "national disaster" in February.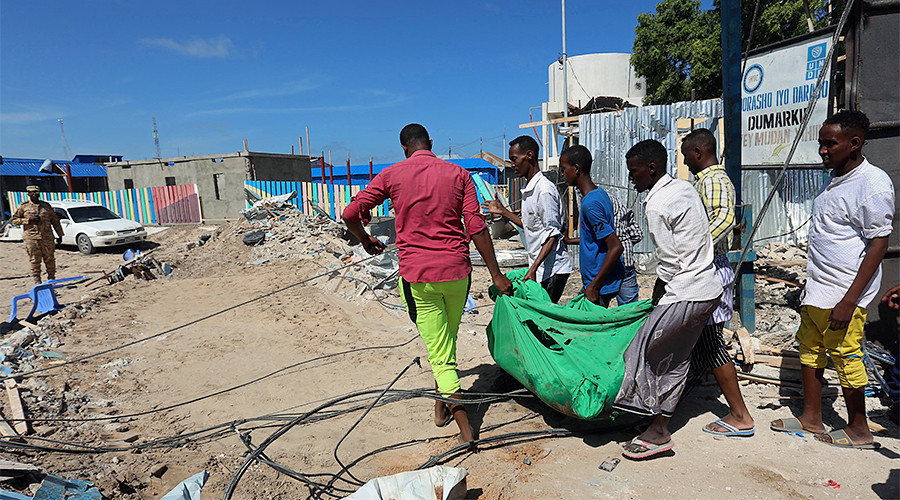 Somalia is currently facing its third successive year of drought. Aid agencies fear a repeat of the 2011 famine which claimed 260,000 lives.
Al-Shabaab attacks severely undermine aid efforts in the region.