Danish family threatened with fine over American flag in their garden – media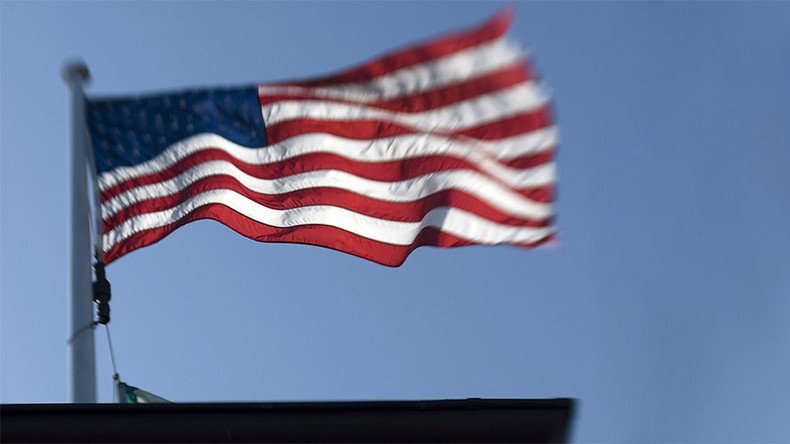 A Danish family was asked by police to remove a US flag from their garden or pay a fine after neighbors filed complaints, according to local media. The family says they are keen on American culture and are puzzled since it is not "a Nazi or ISIS flag."
The Hedegard family from the town of Kolding had an American flag waving from a flagpole in their garden for one month, violating a more than hundred-year-old Danish ban on flying foreign flags.
"We feel we are a part of American culture in Denmark," Rikke Hedegard told Jydske Vestkysten newspaper, as quoted by The Local. "I could understand if it was a Nazi or ISIS flag, but an American flag, I don't understand that at all. But it's probably because [the complainants] are not part of the culture," she added.
The flag upset some of the Hedegards' neighbors, who reported the family to police. One of those who filed a complaint felt provoked by the flag, she told JydskeVestkysten, on condition of anonymity.
"My thoughts are that if someone was so offended, why didn't they stop by and mention it? We go outside almost every day, so just stop by and listen to our story," Rikke said, adding the flag was not meant to offend anyone.
The Hedegards were told they could face fine of 2,500 krone ($375) if they did not remove the flag.
A 1915 law in Denmark prohibits the flying of national flags other than the Dannebrog, the nation's flag. Exceptions are made, however, for the flags of Greenland, the Faroe Islands, the EU, the UN and the Nordic flags of Norway, Iceland, Sweden, and Finland.
The Dannebrog or Danish cloth, a white Scandinavian cross against a red background, is the oldest continuously used national flag in the world. There are special guidelines on its proper use, which were drawn up by the Danmarks-Samfundet national society.
You can share this story on social media: