US supersonic bombers to drill with ally Seoul warplanes over Korean Peninsula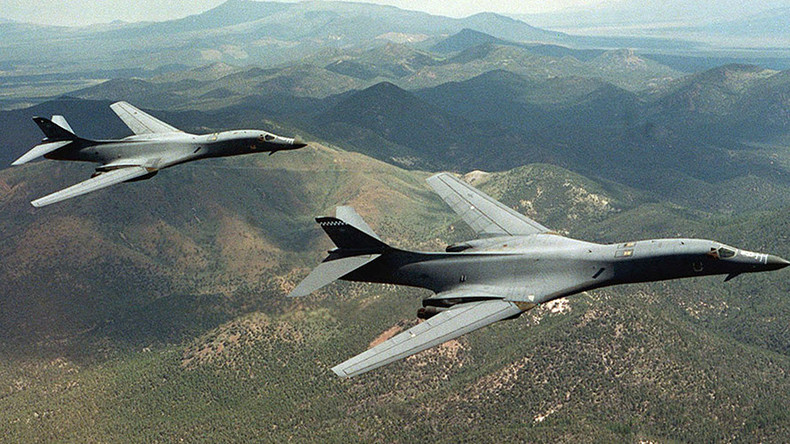 Two US long-range strategic bombers are to take part in drills over the Korean Peninsula, according to Seoul's military. Tensions with the North are again heightened, with Washington vowing to put an end to Pyongyang's nuclear and ballistic missile programs.
Two American supersonic B-1B Lancer bombers alongside two South Korean F-15K fighter jets are to hold maneuvers for a few hours during the drills, which are conducted on a regular basis, Yonhap News Agency reported, citing defense officials.
Read more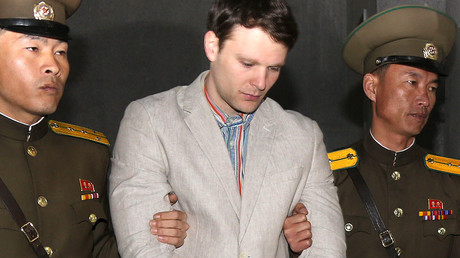 "Our Air Force plans to hold a joint drill with two B-1Bs in the sky of the Korean Peninsula today," Lt. Col. Kim Sung-duk, a public relations officer for the South Korean Air Force, stated as cited by the agency. He did not specify the exact time and place of the exercises, nor the tasks that are to be undertaken.
The drills are to include a mock bombing operation at the Pilsung Range in the eastern province of Gangwon, Yonhap reported citing sources.
There has been no confirmation from Washington so far. However, it can come after the end of the mission as potential operations are not discussed for "security reasons," according the agency citing a US Pacific Air Forces official.
The move comes amid escalating tensions between North Korea and the US following the death of an American student who had been held by Pyongyang for 17 months.
North Korea has conducted dozens of missile trials and tested two nuclear bombs since the beginning of 2016, violating the UN resolutions. Pyongyang consistently threatens to carry out more tests while the Japanese, South Korean and US fleets all conduct naval drills in the region.
Read more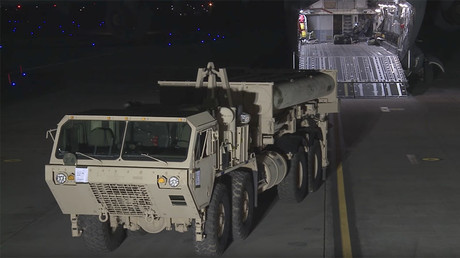 Washington and its allies have condemned North Korean tests, urging China to intensify its pressure on North Korea as Beijing is Pyongyang's sole economic lifeline. Beijing and Moscow – which share land borders with the North – have also expressed their concerns about the situation on the Korean Peninsula, calling all parties to remain calm and level-headed.
In April, the US deployed its Terminal High Altitude Area Defense (THAAD) anti-missile system in South Korea, aimed at protecting the country from its communist neighbor. The move sparked protests in South Korea, as some citizens see THAAD as an additional motive for North Korea to strike.
Another key player in the region, China, has also been critical of the THAAD deployment, seeing it as threat to its national security.
South Korea's newly-elected government of President Moon Jae-in, who is critical of THAAD, has launched an environmental impact probe, which could take up to a year and will apparently delay the ongoing deployment of the system.