Australia halts air strikes in Syria after Russia-US tensions over downed Damascus jet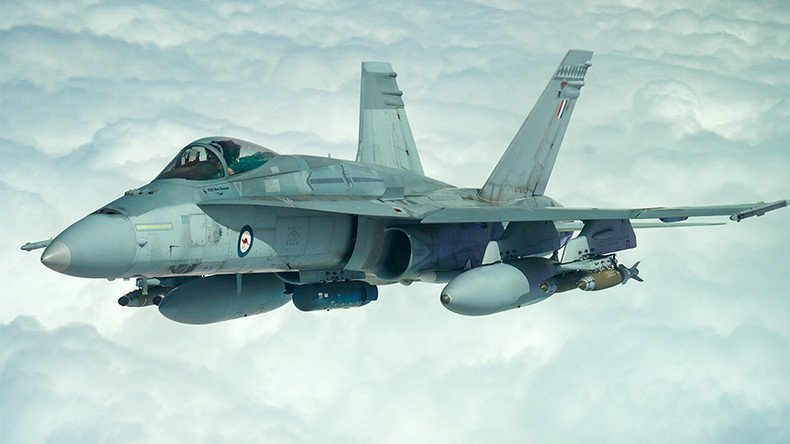 The Royal Australian Air Force (RAAF) has suspended flights over Syria after Russia said it halted sky incident prevention interactions with the US as of June 19, due to the coalition's downing of a Damascus warplane.
"As a precautionary measure, Australian Defence Force (ADF) strike operations into Syria have temporarily ceased," Australia's Department of Defense said in a statement, adding its operations in Iraq would continue as part of the coalition.
"ADF personnel are closely monitoring the air situation in Syria and a decision on the resumption of ADF air operations in Syria will be made in due course."
"Australian Defence Force protection is regularly reviewed in response to a range of potential threats," the Department of Defense said.
On Monday, the Russian military halted cooperation with its US counterparts in the framework of the Memorandum on the Prevention of Incidents and Ensuring Air Safety in Syria. The statement came a day after the coalition's attack on a Syrian Su-22 government warplane, which was carrying out operations against Islamic State (IS, formerly ISIS/ISIL) terrorists 40km from Raqqa.
The US military failed to use the communication line with Russia concerning this attack, despite the fact that Russian warplanes were also on a mission in Syrian airspace at the time, the Russian Defense Ministry said.
The ministry added that all aircraft of the US-led coalition in the area of its combat missions in Syria will be tracked by Russian forces as "air targets."
Shortly after the Russian statement, Washington vowed to keep open the communication channels between the US and Russian military forces "to deconflict potential issues." However, the White House spokesperson added that the coalition retains the right to "self-defense."
Australia has been part of the US-led coalition against Islamic State since 2014, first joining operations in Iraq.
The Australian Defense Force (ADF) has deployed around 600 personnel to the Middle East, including strike, early warning and refueling aircraft, Special Forces personnel to assist Iraqi forces, and other ADF personnel attached to coalition headquarters.
In September 2015, Australia extended operations to Syria.
You can share this story on social media: