Over 700 soldiers get food poisoning at military base in western Turkey
Published time: 18 Jun, 2017 16:19
Edited time: 19 Jun, 2017 07:20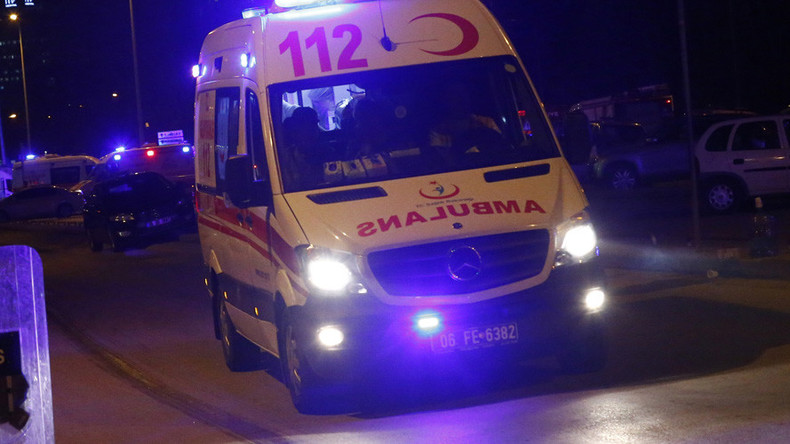 Over 700 soldiers have required medical aid since complaining of nausea and vomiting after a tainted meal at a military compound in the western Turkish province of Manisa, which already saw a mass food poisoning last month that left one soldier dead.
The Manisa Prosecutor's Office said in a statement on Sunday that 731 soldiers have been affected.
Defense Minister Fikri Isik and the commander of Turkish Land Forces, General Zeki Colak, visited the soldiers at the hospital, Daily Sabah reports. The defense minister said 372 soldiers have been hospitalized, while the others are being treated at the military facility.
"No one is in life threatening condition," Fikri Isik said, as cited by Anadolu news agency.
Early on Sunday, police detained 21 employees of the catering company that served the meals to the Manisa First Infantry Training Brigade Command, the province's chief prosecutor, Akif Celahattain Simsek said in a statement, according to Turkish media.
Bakan Fikri Işık
ve Genelkurmay Başkanı Hulusi Akar'ın çocukları şu an babalarının gününü kutluyordur.
Peki ya bu kuzunun babasının günü? pic.twitter.com/c7dWUkXvTJ

— Tur Yıldız Biçer (@turyildizbicer) June 18, 2017
The food poisoning caused nausea, vomiting, and diarrhea, according to the doctors, Hurriyet Daily News reported.
Earlier in May, more than 1,000 soldiers were struck by a salmonella infection that resulted in the death of one soldier.
READ MORE: Air Force says it can't fund health study after poisoning water around its base
"Upon the repeat incident, our chief prosecutor's office has launched a second investigation. Blood and urine sample from the suffering soldiers, as well as samples from the chicken and food items, water, and all other ingredients served at the dinner, have been taken and sent for an expert examination," Simsek said, as quoted by Hurriyet.
In a separate outbreak, 35 soldiers in the Turkish Republic of Northern Cyprus were diagnosed with a "contagious infection" at Nicosia's hospitals on Saturday. They said it all started after a number of troops were dispatched there from Manisa.