Saudi official who killed German cyclist uses diplomatic immunity to avoid prosecution
Published time: 17 Jun, 2017 17:35
Edited time: 18 Jun, 2017 10:55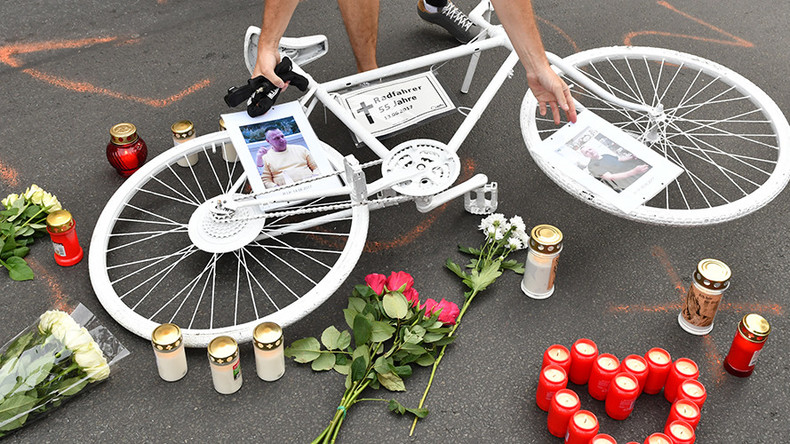 A Saudi diplomat will not face prosecution for negligent manslaughter after he opened the door of his Porsche suddenly on Tuesday, hitting a 55-year-old cyclist who later died from severe head trauma sustained in the accident.
"I don't care if he's a diplomat or not," the man's widow Marina told Bild newspaper. "He should get his just punishment," she said.
"Micha was always worried about this road. He said there would be an accident," she added.
The German authorities can only formally expel the 50-year-old diplomat or request that the Saudi government waive his immunity so that he can be prosecuted.
The Saudi embassy published a statement expressing condolences for the family on Friday.
Saudi Arabian Chargé D'Affaires Adnan Bustaji also visited the family of the deceased on Friday, according to a statement issued by the Saudi Press Agency.
In 2016, diplomats committed 22,816 traffic violations in Berlin, including speeding and parking offences, and were involved in 60 accidents, of which 28 resulted in injuries.
Of those offenses, 735 were committed by Chinese diplomats, 697 by Russian, and 683 by those from Saudi Arabia, Tagesspiegel reports.
Diplomatic immunity costs Berlin hundreds of thousands of euros in uncollectable fines.
The incident came just two days after 100,000 cyclists took over the streets of Berlin during the annual ADFC-Sternfahrt to protest for better conditions throughout Germany.