Half of Europeans believe Berlin has too much influence – survey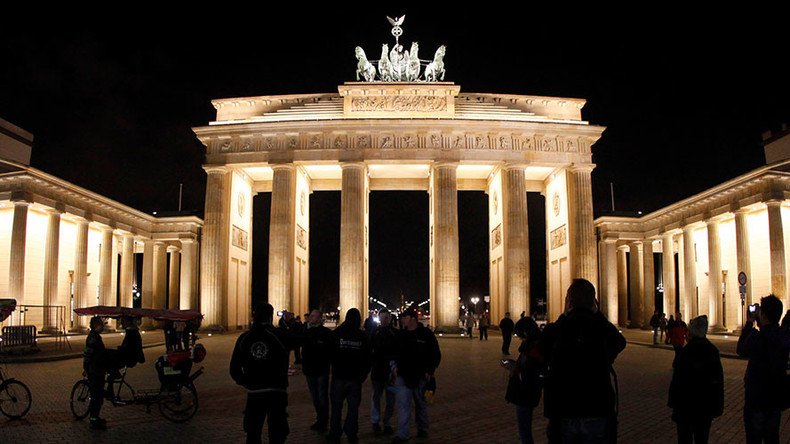 About seven in 10 people across Europe hold a favorable opinion about Germany, even though almost a half of Europeans believe that Berlin has too much influence over the EU decisions, a recent study conducted by the Pew Research Center shows.
An average of more than 70 percent of the citizens of nine EU countries surveyed in the study view Germany favorably, while only 21 percent of them hold an unfavorable view of Berlin, the study shows.
At the same time, only slightly more than half of the respondents expressed their confidence in German Chancellor Angela Merkel and her ability to handle world affairs, while about 45 percent said they have no faith in her.
Meanwhile, almost half of Europeans, 49 percent, believe that Berlin has "too much influence" when it comes to decision-making in the EU. More than a third say that Germany has a "right amount" of influence and only 5 percent believe that Berlin should be given more power.
Sweden and the Netherlands appear to be Germany's most fervent supporters, as more than nine in 10 people there see Germany favorably and have even more faith in Merkel (89 percent) than the Germans themselves (81 percent).
Berlin also enjoys high support in such countries as France, the UK, Spain, Hungary and Poland, where between 70 percent and 80 percent have a positive opinion about Berlin. However, public opinion about Merkel's policy varies considerably across these nations, as 79 percent of the French support her actions, while in Poland and Hungary the level of her support amounts to only 46 percent and 37 percent, respectively.
The debt-ridden country of Greece is by far the only country having a "pronounced anti-German sentiment" with 76 percent of its population viewing Berlin unfavorably, and 84 percent of them having no confidence in Merkel.
Such an attitude could be a result of Berlin's insistence on strict austerity measures for Athens and a refusal to write off some of Greece's debts, which led to Germany's critics accusing it of driving millions of Greeks into poverty.
READ MORE: 'Merkel's fault': Poland's ruling party leader blames Germany for EU refugee crisis
Italians remain largely divided in their opinion about Berlin, as 52 percent of them see it positively, while more than 40 percent have a negative view on Germany. As for Merkel, more than half of the residents of the Apennine peninsula do not have confidence in her, while almost 40 percent say they support her policy.
At the same time, despite the mixed responses of those surveyed, overall confidence in Merkel in Europe is on the rise, according to the study, as her ratings went up by between six and 13 percentage points in most countries surveyed.
Even though Merkel is leader of the Christian Democratic Union party, which is considered center-right in Germany, she enjoys much stronger support from the people who identify themselves with the political left, than from the supporters of the right-wing parties both in her country and abroad.
READ MORE: Berlin wants to link EU funding for member states to their 'adherence to rule of law' – report
The survey also showed that Europeans' views on Germany are "closely tied" to their views of EU as a whole and those who favor the Union tend also to hold a much more favorable opinion about Berlin. In such countries as Poland, Hungary and Italy, the difference in the level of positive attitude toward Germany among Eurosceptics and Euro-optimists is almost twofold.
At the same time, a significant proportion of people in more than half of the countries surveyed believe that Germany has too much influence in Europe. Greece tops the list of the countries concerned with Berlin's excessive influence in the EU, with 89 percent of its population saying it has too much a say in European affairs.
Greece is followed by Italy and Spain, where between 68 and 69 percent of citizens believe Berlin has too much power. Sweden and the Netherlands once again appear to be the countries that are most satisfied with Germany's influence in Europe, as 72 percent of people in each of these countries says Berlin has a "right amount of power."
Most Germans also appear to be satisfied with Berlin's status within the bloc, as six out of 10 say their country has about "the right amount of sway in the EU."
Across all nine EU nations, very small percentages believe that Germany should have more influence in EU decisions.
You can share this story on social media: