'You are Islam's black sheep': 300 Austrian imams condemn ISIS terrorists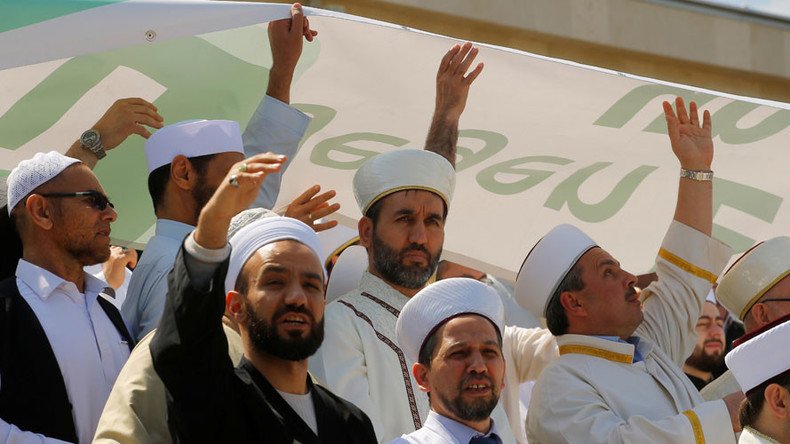 Islamic clerics in Austria have produced a 9-point declaration, calling ISIS terrorists "black sheep" and urging fellow believers to play a greater role in society, days after Austria introduced a burqa ban and compulsory integration courses.
300 imams representing the mainstream Islamic Religious Authority of Austria unveiled a text that "condemns terrorist and extremist acts of violence all over the world," and "holds that the atrocities of the Islamic State terrorists are contrary to Islam and must be condemned most severely." 180 imams, or local religious leaders, gathered in Vienna for a signing ceremony, and an additional 120 endorsed the declaration through email.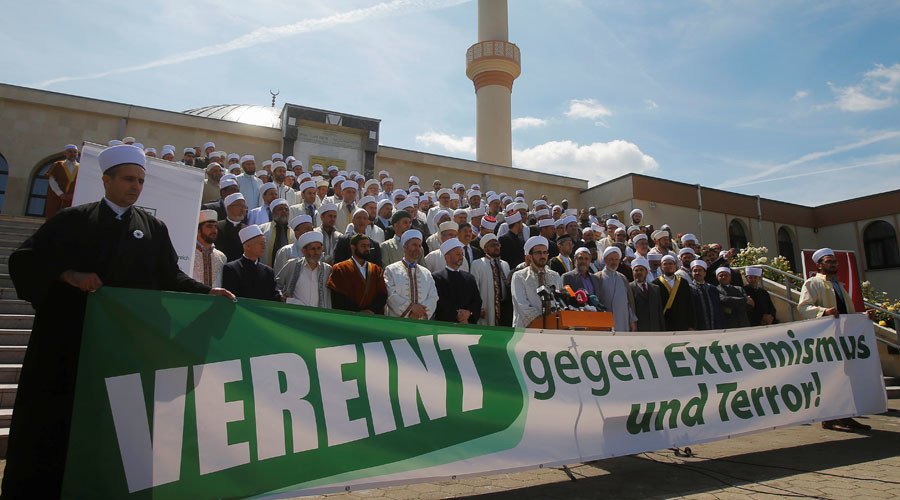 The document placed particular attention on reaffirming Austria's secular values.
"We emphasize the adherence to constitutional principles in the Republic of Austria, including the equality of all citizens before the law, pluralism, democracy and the rule of law," the declaration says, which insists that "freedom is an indispensable asset for people and that the task of every society is to work for freedom at any time and place."
According to government statistics, about 22 percent of the country's 8.7 million population are "of a migrant background." The exact number of Muslims is harder to calculate – with estimates varying between 5 and 10 percent – though all sources agree that demographic profiles and birthrates mean that they are overrepresented among the young.
"Every Muslim man and Muslim woman is to play an active part in the security and peace of the country and its citizens," the imams say. They also "call upon Muslims to participate actively in various social spheres."
Amid a resurgence of the nationalist Freedom Party, largely provoked by the influx of over 90,000 migrants into the country since 2015, the discussion of integration, both for settled migrants and asylum-seekers, has dominated the public sphere.
A controversial law was passed by the centrist coalition last month, banning the burqa and niqab – full-face Islamic veils – from October this year, and forcing migrants to attend integration courses in exchange for receiving benefits.
But the declaration says that there is no deeper integration issue presented by Islam, insisting that "terrorism cannot be attributed to a religion, an ethnicity or a culture" and stating that "terrorists misuse our peaceful religion of Islam to reach their political goals."
READ MORE: 'All women' could be asked to wear headscarves in 'solidarity' with Muslims – Austrian president
On Wednesday, Austrian security officials said that they knew of only 14 people who traveled to the Middle East to become jihadists in 2016, compared to over 100 at the peak of the Islamic State (IS, formerly ISIS/ISIL) expansion in 2014. Officials said that their database featured around 300 jihadists, though some of them have been killed, or are still believed to be in Syria or Iraq.
Austria's imams now further plan to publicize their religion's peaceful intentions, with plans to send a copy of the declaration to leading politicians, and to form a human chain from a mosque to a Christian church.
You can share this story on social media: