Saudi Arabia, Bahrain ban Al-Jazeera as gulf blockade tightens on Qatar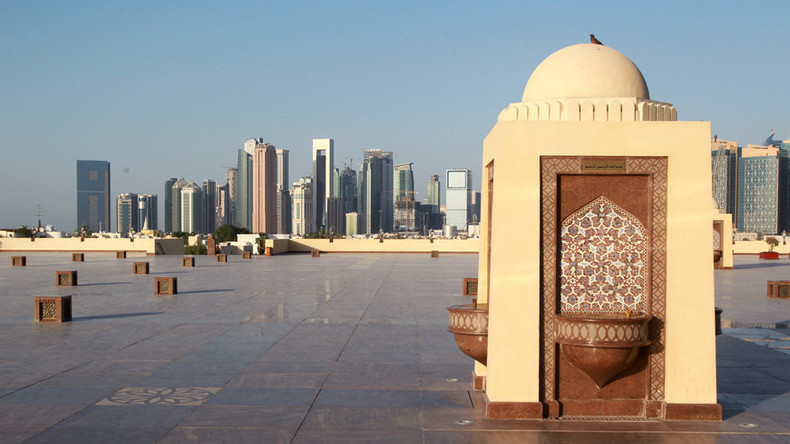 Saudi Arabia and Bahrain have banned tourist destinations from airing the Qatar-based Al Jazeera network in the latest escalation in the regional spat. Violators of the decrees face fines, closure, revocation of tourism licenses, and even imprisonment.
"All channels from the Al Jazeera Media Network must be removed" and replaced with "official Saudi television ones," the Saudi Commission for Tourism and National Heritage said in a statement, as posted by The New Arab.
"Any facility acting in violation of the aforesaid Circular will be held liable and be penalized with a fine amounting up to SR100,000 or the cancellation of its license; or both the penalties."
Individual Saudi subjects face fines of up to $2,700 if caught watching Al Jazeera, while tourism facilities face fines of up to $26,000.
"Saudi Arabia, the UAE, and Egypt, in particular, have employed draconian tactics to muzzle any independent media across the Arab world, and Qatar in this respect is a prime target for their ire," Rami G. Khouri, professor of journalism at the American University of Beirut, wrote in The New Arab.
"They cannot accept that independent thinkers, reporters, and analysts express their thoughts in public in a manner that deviates from the Saudi-defined policy of maintaining the autocratic status quo that has defined (and ravaged) the Arab region during the past half century or so," he added.
The Bahrain Tourism and Exhibitions Authority (BTEA) prohibits all tourist accommodation and related establishments from airing any content from the Al Jazeera network.
Punishments include revocation of tourism licenses and closure, to fines and jail terms, depending on the severity of the violation.
Diplomats and government officials in the region have embraced digital diplomacy, exchanging barbs online and in the media.
Qatari Foreign Minister Sheikh Mohammed bin Abdulrahman al-Thani called such accusations "groundless" in an interview with RT.
READ MORE: Qatari FM on crisis: Doha demonizing campaign 'groundless & improvised,' started out of the blue
While Saudi Arabia, Egypt, Bahrain, and the UAE have all cut diplomatic ties with their former ally and ordered the expulsion of its citizens, Qatar has not reciprocated and will not alter its diplomatic policy towards "brotherly and friendly countries which cut or reduced diplomatic relations following the malicious and hostile campaigns against Qatar," Reuters reports.
Saudi Arabia, the UAE, and Bahrain have also threatened major fines and lengthy jail terms for any nationals posting message sympathetic to Qatar.
The Emirati government threatened fines of up to $136,000 and jail terms of between three and 15 years for any pro-Qatari messages shared on social media.
In addition to digital sanctions, Saudi Arabia, the UAE, and Bahrain have all closed their airspace to flights to and from Qatar, in addition to a land blockade imposed by Riyadh.
The Saudi and Bahraini governments have also imposed restrictions on shipping vessels flying the Qatari flag or owned by Qatari companies, Platts reports.
Bahrain's Ministry of Transportation has suspended direct marine traffic to and from Qatar and placed additional restrictions on Qatari vessels passing through its territorial waters.
Over the longer term, this could not only disrupt oil and gas supply chains within the Persian Gulf but also push up bunker prices elsewhere in the world.
You can share this story on social media: