'There is danger this conflict could become war': German FM on Gulf crisis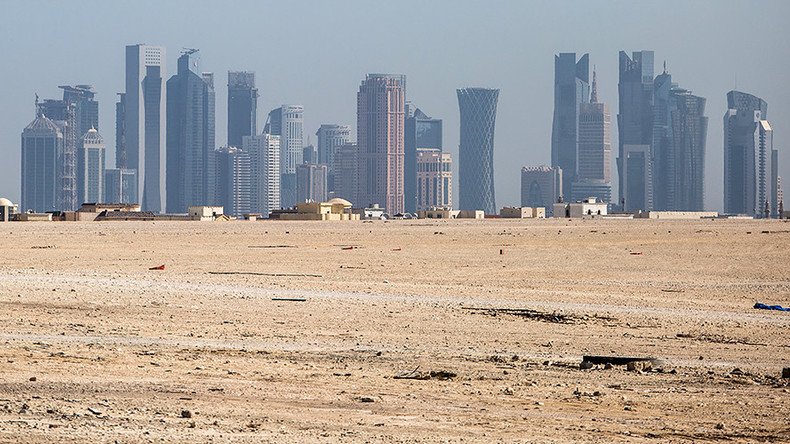 The recent diplomatic fracture among some of the biggest Arab nations is so "dramatic," it could spiral into a war, Germany's foreign minister has warned in an interview with local media.
Sigmar Gabriel described the ongoing crisis in the Arab world as being "dramatic," while speaking exclusively to the Frankfurter Allgemeinen Sonntagszeitung.
The isolation of Doha by such key players as Saudi Arabia and its allies present "a danger that this conflict could become a war," Gabriel, who is also Germany's vice-chancellor, warned.
However, citing his "personal talks" with officials from several states, including Saudi Arabia and Turkey, as well as with counterparts from Iran and Kuwait, Gabriel said that although "the situation is serious," he believes "there are good chances to go ahead" in trying to prevent further escalation.
On Friday, Berlin made calls for greater diplomatic efforts to restore relations between allied and neighboring countries in the Gulf. Any escalation into violence must be avoided, and the blockade of Qatar lifted, Germany's foreign minister said.
"Along with our American colleagues, but above all our colleagues in the region, we must try to find solutions, especially lifting the sea and air blockades," Gabriel told reporters in Germany, as quoted by Reuters.
Gabriel's spokesman, Martin Schaefer has also urged Iran – who Qatar is now being castigated for cozying up to – not to make any move that could exacerbate the crisis.
"It is important that nothing is done on the other side of the Gulf... to pour oil on the fire," Reuters cited him as telling a news conference in Berlin.
Although Berlin has no intentions of becoming a key mediator in the crisis, it will make efforts to promote dialogue between the parties involved, the German official added.
This week, the Qatari Foreign Minister, Sheikh Mohammed bin Abdulrahman al-Thani, visited a number of countries, expressing Doha's stance on the rapidly developing crisis.
While in Germany, al-Thani described the situation as "collective punishment" from its former partners in the region, saying that their blockade of Doha is a "clear violation of international law and international humanitarian law."
"They will not have a positive impact on the region, but a negative one," the Qatari official said following his meeting with Gabriel, Reuters reported.
You can share this story on social media: