Arab states blacklist dozens of 'Qatari terrorism links', Doha calls move 'baseless'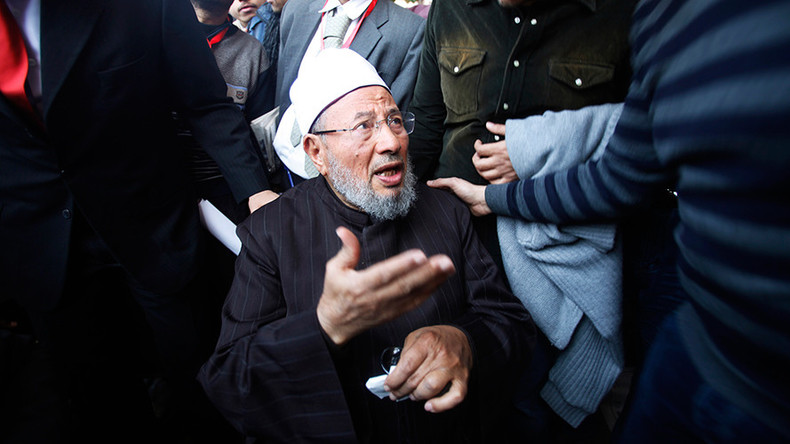 Four Arab countries have blacklisted 59 individuals and 12 entities, which they alleged to be Qatar's links to terrorist groups, further escalating the tension in the Gulf. Doha rejected the accusation and cited its record of fighting terrorism.
The list was published Friday by Saudi Arabia, the United Arab Emirates (UAE), Egypt and Bahrain in a statement released by a Saudi news agency. It follows previous listings of Qatar's alleged links to terrorist groups, with were circulated in 2014 during a previous diplomatic row among the Gulf nations.
Of the 59 individuals, 18 are Qatari subjects, including prominent businessmen, politicians and senior members of the ruling royal family. There are also five Libyans, 26 Egyptians, three Kuwaiti nationals, two Jordanians, two Bahrainis, an Emirati, a Saudi and a Yemeni on the list. Arguably the most prominent person named is Yousef al-Qaradawi, the spiritual leader of the Muslim Brotherhood network.
Among the entities designated as terrorism sponsors are several Qatari charities and Bahraini Shiite groups, which are perceived by some Gulf Arab nations as having links to the Iranian government.
Responding to the move, Qatar reiterated its rejection of the allegations against it.
"The recent joint statement issued by the Kingdom of Saudi Arabia, Bahrain, Egypt and the UAE regarding a 'terror finance watch list' once again reinforces baseless allegations that hold no foundation in fact," the Qatari government said in a statement.
"Our position on countering terrorism is stronger than many of the signatories of the joint statement – a fact that has been conveniently ignored by the authors."
Qatar added that it has been vigorously working to eliminate the roots of terrorism by creating jobs for young people, educating Syrian refugees and funding community programs to oppose extremist propaganda.
On Monday, a group of nations led by Saudi Arabia cut diplomatic and trade ties with Qatar, accusing it of sponsoring terrorism, being too close to Iran and interfering with domestic policies of other nations. Doha is resisting the pressure mounting on it.
Qatar is a small kingdom which plays a crucial part in the global economy thanks to its large reserves of natural gas. It also hosts the biggest American military base in the Middle East.