Moment terrorists storm Iran parliament caught on CCTV (EXTREMELY GRAPHIC)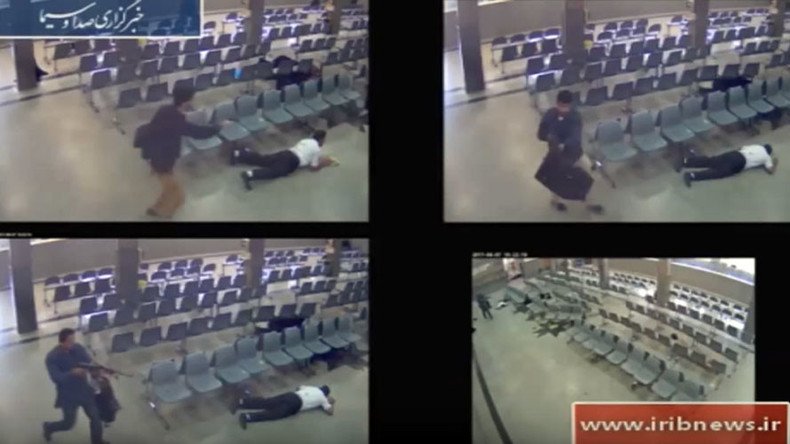 Video footage has emerged of the recent attack on the Iranian parliament, showing gunmen storming the building and people in the visitors' hall fleeing in panic.
The video, recorded by a CCTV camera, was released by Iranian media outlets, including Fars news agency.
According to Press TV, the footage captured the visitors' hall in the parliament.
READ MORE: 'Repugnant': Iran slams Trump's condolences to Tehran attacks victims
At least 13 people were killed and dozens injured in gun and bomb attacks at the Iranian parliament and Ayatollah Khomeini's shrine in Tehran on Wednesday. The attacks were later claimed by Islamic State (IS, formerly ISIS/ISIL).
Five attackers were Iranian citizens who had joined IS before returning to Iran in summer 2016, the Iranian Intelligence Ministry reported on Thursday, according to IRNA news agency.
"The five known terrorists... after joining the IS terrorist group, left the country and participated in crimes carried out by this terrorist group in Mosul and Raqqa," the ministry said, adding that in 2016 they returned "to carry out terrorist attacks in the holy cities of Iran."
You can share this story on social media: