Church of Scientology accused of $4.8mn illegal profit in Russia's St. Petersburg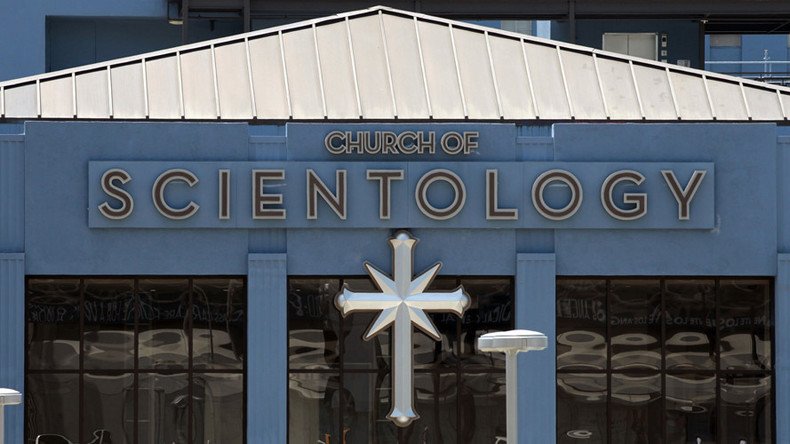 Two members of the Saint Petersburg branch of the Church of Scientology have been put in pretrial detention by the local court as the group faces accusations of illegal business activities and distribution of extremist materials in Russia.
The Church of Scientology of Saint Petersburg was charged with earning an estimated 276 million rubles ($4.83 million) from illegally running commercial courses and programs.
The Nevsky District Court also ruled that the head of the group's official issues department, Anastasia Terentyeva, and accountant S. Aliev be placed in custody for two months, TASS reported.
Russia's Federal Security Service (FSB) detained a total of five people during the search at the church's office on Tuesday. The level of pre-trial restrictions for the three remaining suspects will be decided by the court on Thursday.
The investigators also seized books of the movement's founder, L. Ron Hubbard, from the group headquarters since some of the literature is considered extremist in Russia.
The criminal case against the church was launched over illegal business activities, suspected incitement of hatred and organizing an extremist group.
READ MORE: Schoolchildren exposed to Scientology through London anti-drug programs
The defense claimed in court that the Church of Scientology–Saint Petersburg had no choice but operate illegally due to their application for registration being rejected.
READ MORE: Don't 'say no to drugs' in Germany! Rehab clinic masks illegal Scientology church
Earlier in March 2017, the FSB also searched a diabetics and scientology center outside Moscow in connection with the investigation in St Petersburg. The investigators believe that the Church of Scientology of Saint Petersburg has been involved in illegal entrepreneurship since early 2013.
You can share this story on social media: