Lavrov: Deconfliction zones in Syria announced without Damascus' consent illegitimate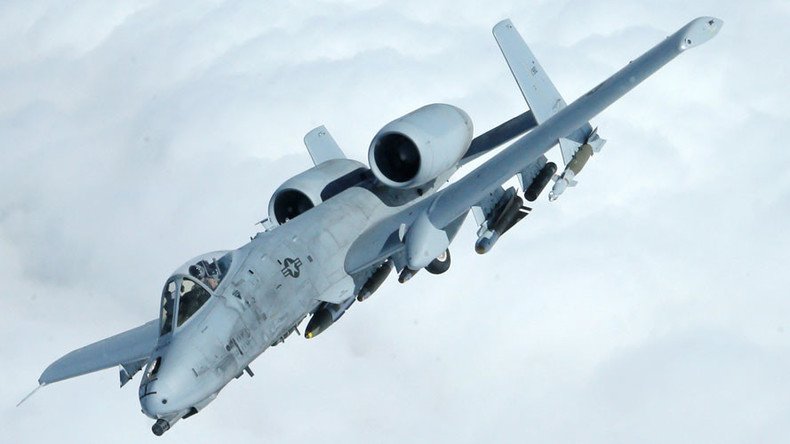 Russia considers the US-led coalition airstrike against pro-Damascus fighters in Syria an act of aggression and rejects the justification for the attack issued by the Pentagon, Russian Foreign Minister Sergey Lavrov said.
The Tuesday airstrike near the town of At Tanf in eastern Syria "was an aggressive act, that violated the sovereignty and territorial integrity of the Syrian Arab Republic and – deliberately or not – targeted the forces which are most effective in fighting terrorists on the ground," the minister said on Wednesday.
The Pentagon justified the attack by saying that the pro-government forces "advanced inside the well-established deconfliction [sic] zone in southern Syria."
READ MORE: US-led coalition destroys pro-government forces within deconfliction zone in Syria – Pentagon
The US claimed that it attacked the pro-Damascus convoy because it posed threat to "partner forces" based in At Tanf. The US military earlier stated that an area within 55km from the town was a designated "deconfliction zone," where forces not allied with the US are apparently not allowed to enter.
Lavrov rejected that reasoning, saying that he is not familiar with the term.
"I don't know anything about such zones. This must be some territory, which the coalition unilaterally declared [deconfliction zones] and where it probably believes to have a sole right to take action. We cannot recognize such zones," he said.
Lavrov said Russia, Turkey and Iran have signed a deal, which has been endorsed by the UN Security Council, to establish so-called "de-escalation zones" in several parts of Syria. Damascus agreed to this approach and the exact borders and mechanisms for observing a truce inside those zones are currently being negotiated.
"This approach was agreed to by Syria. We consider illegitimate any unilateral declaration of 'deconfliction zones' not endorsed by Damascus. We hope the coalition will adhere to the agreement it has reached with us, which states that the de-escalation zones must be agreed to in detail by all stakeholders," he said.
He added that, according to some reports, the force attacked by the coalition was being deployed to prevent Islamic State (IS, formerly ISIS) fighters from destroying two bridges and a road connecting Syria with Iraq, and that the intervention had allowed the terrorists to carry out their plan.
You can share this story on social media: