Massive explosion hits Iranian supermarket, dozens injured (PHOTO, VIDEO)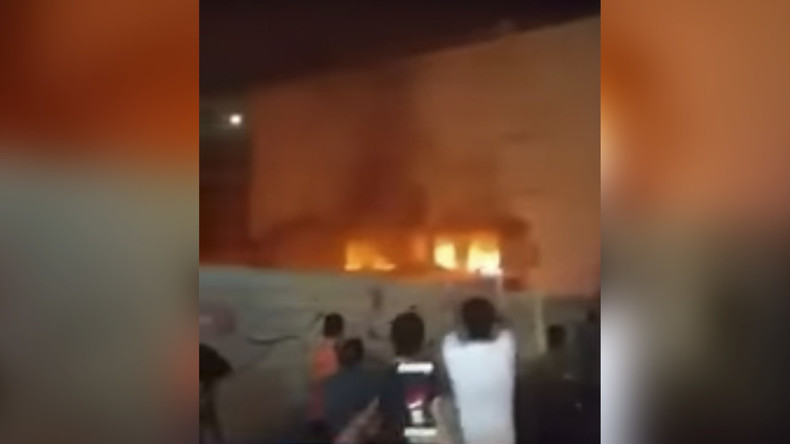 Over 30 people were reportedly injured after a powerful blast rocked a mall in the southwest Iranian city of Shiraz, causing it to erupt in flames, damaging nearby buildings and shattering glasses within 30 meters from the site.
Footage posted on social media shows an enormous blaze raging inside a local supermarket. The fire was reportedly sparked by an explosion that struck the ground floor of the shopping mall located on Nasr Boulevard in Shiraz, IRNA news agency reported. The incident occurred at about 1:30am local time.
The nature of the blast was not immediately clear, with preliminary reports pointing to a likely gas leak.
While no casualties have been reported, at least 35 people caught in the blast suffered injuries, including 16 who required hospitalization, the head of Fars province's medical emergency center told Tasnim news agency, adding that many were suffering from burns. Another 19 people were provided with medical assistance at the site of the blast.
Fars News Agency reported that at least 37 people were injured.
The blast and ensuing fire gutted the mall, making its entrance partially crumble and leaving cars parked nearby scorched. The incident inflicted substantial damage on the nearby commercial area, with glass debris being scattered up to 30 meters from the source of the explosion.
The explosion reportedly led to power outages that lasted for several hours.
The authorities have launched a probe into the incident's causes.
Shiraz, with about 2 million residents, is Iran's sixth most populous city.