ISIS sex slave survivor demands recognition of Yazidi genocide in tearful homecoming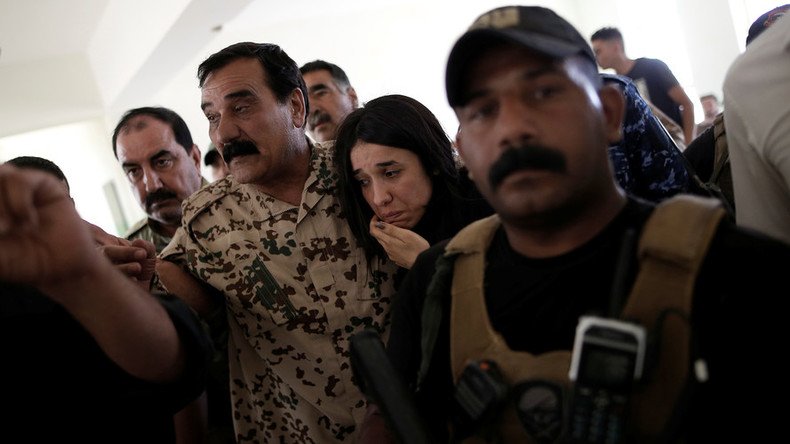 Nadia Murad made an emotional return to her home village of Kocho in Iraq on Thursday for the first time since she was kidnapped by Islamic State militants (IS, formerly ISIS/ISIL) in 2014.
"I am a daughter of this village," Murad, who wailed and shed tears, told Reuters upon her return. Surrounded by Yazidi fighters, who reclaimed the village from IS last week, the 24-year-old spoke from the roof of her old school.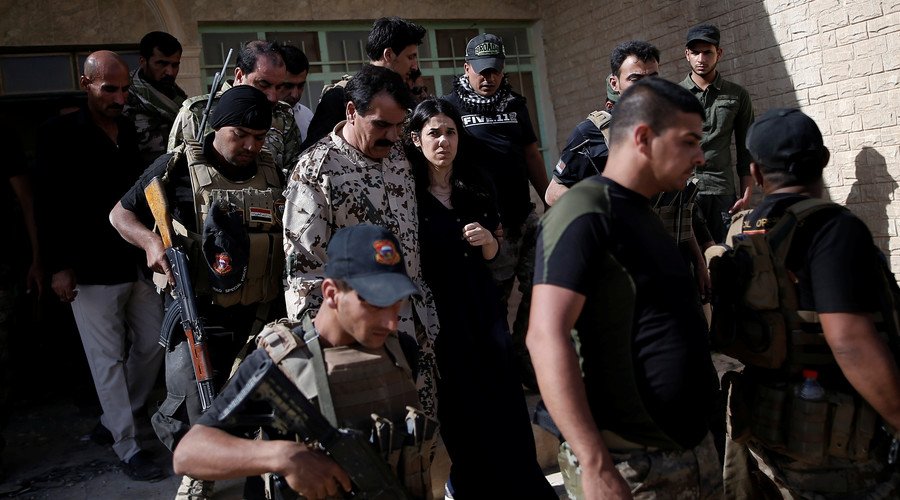 "We hoped that our destiny would be like the men and be killed, but instead Europeans, Saudis and Tunisians and other fighters came and raped us and sold us," she said.
Murad was one of 7,000 women and children taken from Kocho, northwest Iraq by IS in August 2014. The men of the village were executed, some of the children were sent to training camps and the remainder were rounded up with the women forced into slavery.
Murad's mother was executed as she was considered too old by IS fighters to be used as a sex slave. Murad was taken to Mosul where she was repeatedly raped and tortured.
Three weeks later, she managed to escape, making her way to a refugee camp in Kurdistan before then making her way to Germany. She went on to become an activist for the Yazidi people, who are being persecuted by IS, earning a Nobel Peace Prize nomination in 2015 for her work.
Speaking from the village Thursday, Murad hit out at the the international community for failing to protect the Yazidis, claiming 3,500 women and children, including one of her nieces, are still being held in captivity.
"I tell anyone that you are being unjust for not supporting a minority like the Yazidis," Murad said.
READ MORE: ISIS sex slave survivor: They beat me, raped me, treated me like an animal
"The international community has not delivered on its responsibility," she added.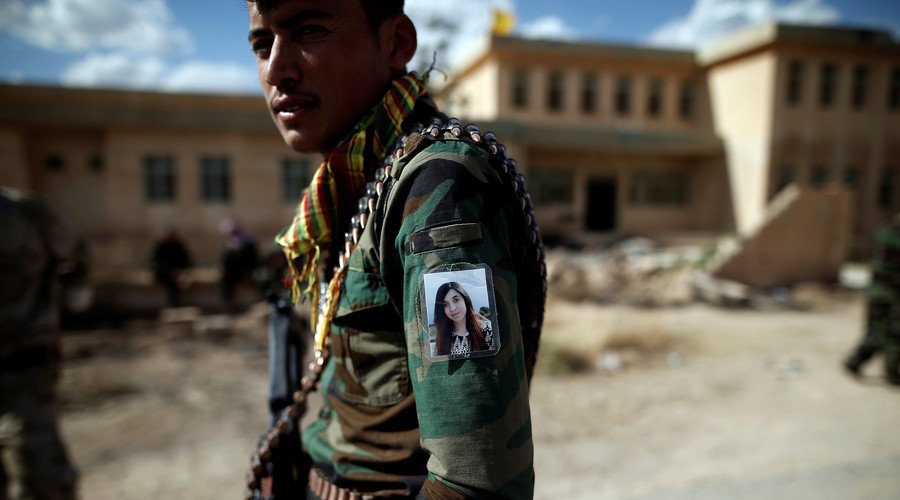 Murad called for the exhumation of seven mass graves in the village. "Open a case for those that lost everything, their parents, people who can not go back to their villages and exhume their loved ones buried around their villages," she said.
Murad has repeatedly called for the massacres of the Yazidi people to be officially recognized as a genocide.
You can share this story on social media: