'Straight out of American movies': Huge tornado terrifies locals in southern Russia (PHOTOS, VIDEOS)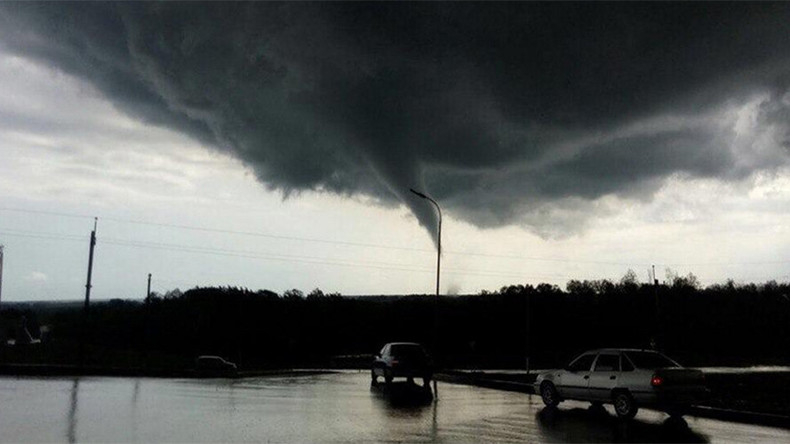 A spate of tornados spanning several regions caught residents in southern Russia by surprise. The natural phenomenon, which is unusual for the area, left people in fear and awe.
"Just look what a beauty we had yesterday... If I hadn't seen something similar myself 10 years ago, would not have believed it," an Instagram user from the Saratov region posted.
Tornados were also spotted on the first day of summer near the cities of Barnaul and Samara.
The roofs of at least 10 houses were blown off in the Samara region, where a whirlwind also damaged an electric power line and a pipeline, local media reported.
The Republic of Tatarstan in southern Russia also suffered from bad weather.
"It's sick, scary, like in American movies," another Instagram user said.
The twister "appeared of nowhere" and then, having swept away everything in its path, just disappeared, NTV channel reported, citing shocked residents. Many people took cover in their basements in panic, but those desperate for pictures dared to chase the tornado.
No one was hurt, local emergency officials told the media, but at least 16 residential buildings, as well as a mosque and a school, were damaged in the region.