Fighter jet: 60 assault rifles found hidden onboard Miami-Rio flight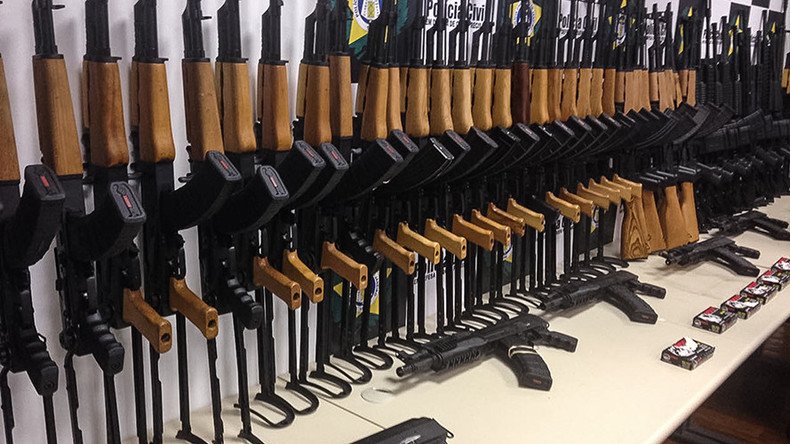 Brazilian police seized 60 assault rifles hidden in a shipment of swimming pool heaters on a plane flying into Rio de Janeiro's Galeao International Airport from Miami on Thursday.
The cargo included 45 AK-47's, 14 AR15's and one G3 rifle – all high-caliber military grade weapons. The bust is reported to be the biggest of its kind in Brazil for a decade.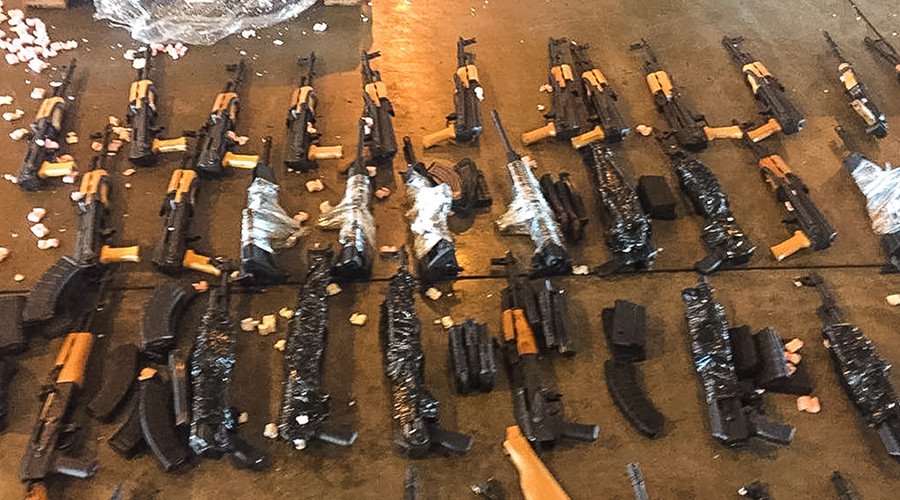 A joint operation by Brazilian police and a unit specializing in firearms uncovered the cache following an X-ray of the supposed pool heaters at Rio's airport.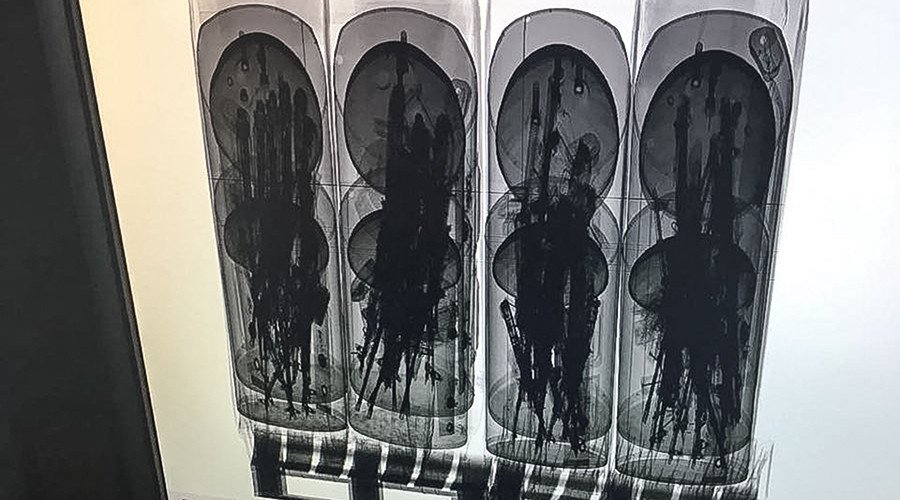 Police arrested four people, one reportedly a customs agent, in connection with the haul and are investigating an exporter in Miami. The weapons' street value is $4.2 million, according to Brazilian paper Estadao.
The four arrests are the result of a two-year operation which Estadao reports began in 2015 when a military police officer was murdered in São Gonçalo, in the Rio metropolitan region. The pistol used to kill the officer was seized and traced to a specialized arms trafficking ring.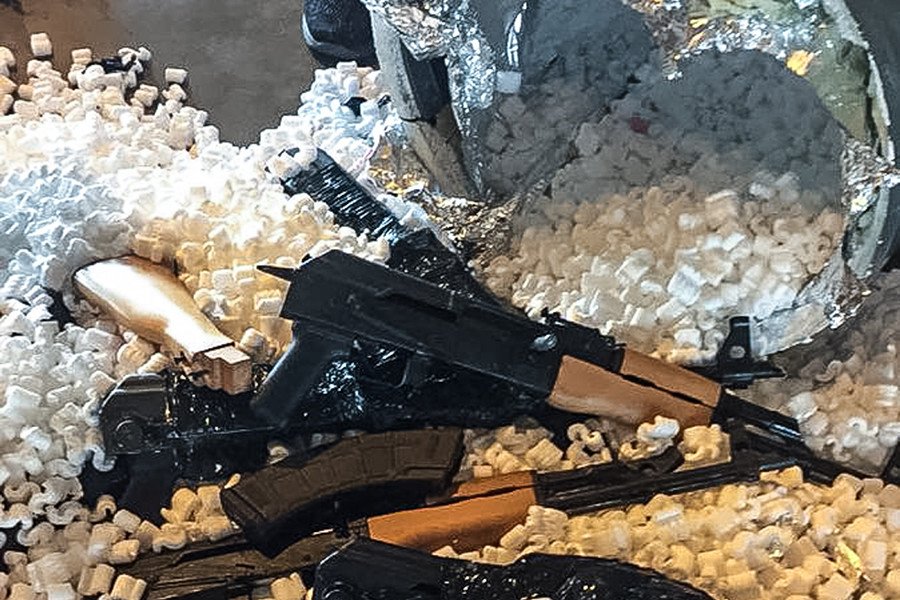 Speaking at a press conference, Rio's Security Secretary Roberto Sá criticized the laws he considers insufficient in tackling arms smuggling.
"While drug trafficking is considered a heinous crime, arms trafficking keeps being punished with the minimum penalty (from four to eight years)," said Sá.
"Situations like that make me feel like I'm drying ice [wasting my time]," he added.
Brazil's security forces are struggling to prevent powerful automatic weapons from falling into the hands of drug gangs and militia groups who control many of the slums, known as favelas, in Brazil's major cities.
You can share this story on social media: