'Go back to your f***ing seat,' Aussie passenger tells man who threatened to blow up plane
Published time: 1 Jun, 2017 13:50
Edited time: 3 Jun, 2017 18:31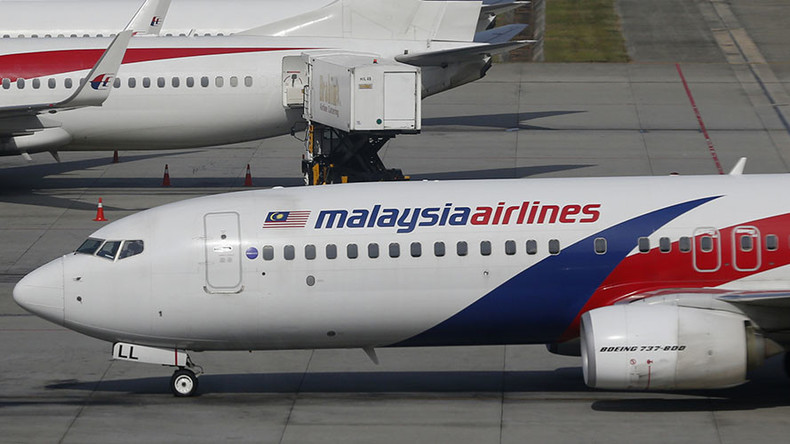 When a man reportedly threatened to blow up Malaysia Airlines flight MH128 as it was flying from Melbourne to Kuala Lumpur, a fellow passenger bravely stepped in and told the man to return to his "f***ing seat," the passenger told Australian media.
Andrew Leoncelli, a former Australian Football League (AFL) player, told the Australian Broadcasting Corporation (ABC) that he was sitting in the fourth row of the plane.
He described the moment the disruptive man ran to the front of the plane and tried to enter the cockpit shortly after take-off.
"He started saying, 'I need to see the pilot. I need to see the pilot,'" Leoncelli said, adding that the staff was telling the man to sit down and return to his seat.
"Then he started going louder: 'No I need to see the pilot.' And got louder and louder and eventually they screamed for help," he continued.
"So that's when I jumped up."
He then confronted the man, who was reportedly holding a large object with what appeared to be antennas coming off it.
"I said, 'Mate, get back to your f***ing seat.'"
At that point, the would-be hijacker told Leoncelli that he was going to "blow the f***ing plane up."
"He was a man on a mission and he was pacing from one foot to the other, like a cat on a hot tin roof," Leoncelli said, describing the man as "agitated."
The man then ran towards the back of the plane, and airline staff "basically jammed his head into the carpet and put the restraints things on him and then sat on him."
The crew then grabbed the bizarre object he had been holding, with which he had threatened to blow up the plane, and walked back to the front of the plane. According to Leoncelli, the object was large, black, metallic, and about the size of a watermelon.
"[There were] two sort of short, antenna things and it looked like it had a socket for an iPhone to go into," he said.
The incident, which occurred on Wednesday, forced the plane to return to Melbourne, and the disruptive passenger – 25-year-old Sri Lankan national Manodh Marks – was detained by airport security upon landing.
Australian authorities are currently conducting an investigation, and Marks is facing two charges for violating the Crimes Aviation Act, according to 9 News.
Victoria Police Commissioner Graham Ashton says the incident is not terror-related, and that the object in question was not a bomb, but rather a "music speaker, about the size of a shoe."
The suspect's lawyer told a court that he has a history of mental illness, 9 News reported.
Marks will appear in court for a committal hearing on August 24.