Bad Apple? Introducing the North Korean 'iPad'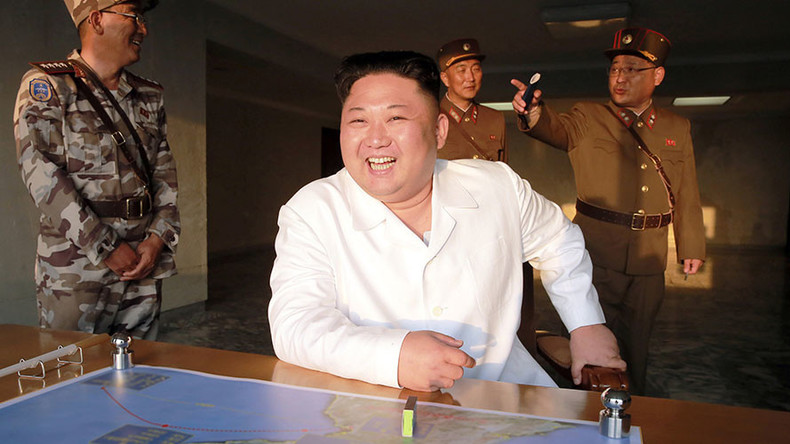 North Korean tech company Myohyang IT has launched an advertising campaign to promote its newest tablet, dubbed the 'Ryonghung iPad.' However, unlike the much better known Apple device, this tablet only has 40 apps to choose from and 8GB of storage.
The Ryonghung iPad, whose name just might have been ripped off, is equipped with a keyboard and allows users to work with documents, as well as "read different sources of digital information," the advertisement says.
Promotional materials for the device appeared in Foreign Trade magazine's latest issue, NK News reports. However, despite its impressive characteristics, the state-owned company credited with creating the Apple knockoff will find it challenging to market internationally, as its name infringes on the tech giant's trademark.
Gadget lovers might be disappointed to find that the original Apple tablet and its North Korean doppelganger have little in common when it comes to technical features.

While the latest addition to Apple's tablet line, the iPad Pro, comes with 32GB, 128GB, or 256GB of storage, the North Korean-made device is no match, offering only 8GB of storage space, though it can be expanded up to 24GB with the help of an SD card.
The difference in the number of apps available on the Myohyang tablet and the iPad is no less startling. With more than 1 million apps available for download from the Apple store, the original iPad easily beats out the 40 pre-installed apps on the Ryonghung "invention."

Some apps for the Ryonghung iPad also come on an SD card. While that might seem old-fashioned, the company claims that one of these apps "can diagnose up to 1,200 ailments." Other apps listed include a calculator, dictionaries, and a farming app.

The device, which was first unveiled at North Korea's intellectual property expo in 2016, has reportedly grown popular among North Koreans since then, the advertisement claims.

The Ryonghung iPad is said to be an updated version of a device dubbed the "Ryonghung-trademarked tablet computer" that came out in 2013, albeit without the reference to its apparent Apple prototype.
This is not the first time the North Korean tech industry has been caught emulating or drawing inspiration from Apple products. Back in 2014, it was reported that the reclusive country's operating system, Red Star OS, which was devised by the Pyongyang-based Korea Computer Center (KCC), bears a striking resemblance to Apple's Mac OS. Yet, while the system looks like MAC software, it is said to be based on Linux.

The country's leader, Kim Jong-un, is a long-time Apple fan. A photo from February 2016 shows Kim with what looks like an Apple MacBook Pro.
The dictator's love for Mac devices has been known at least since 2013, when a photo was published by North Korea's state news agency, in which Kim could be seen sitting with an iMac on his desk.