Turkey wants 'positive steps' from Germany to allow visits to Incirlik base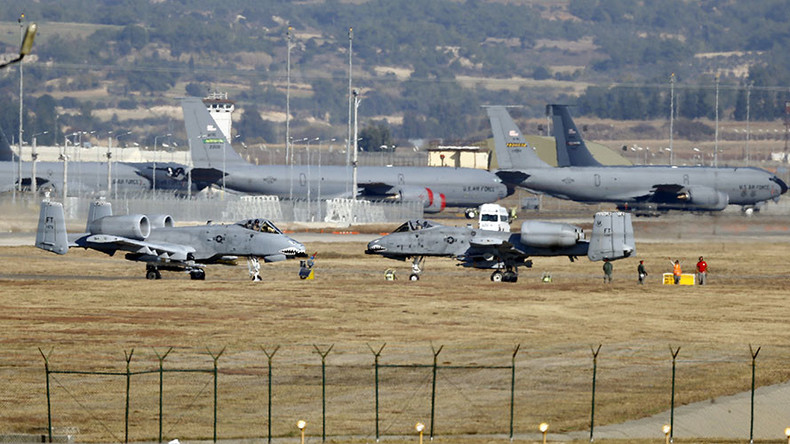 German lawmakers won't be allowed to visit the Incirlik base hosting German troops until Berlin takes some "positive steps" toward Ankara, the Turkish Foreign Minister said.
Read more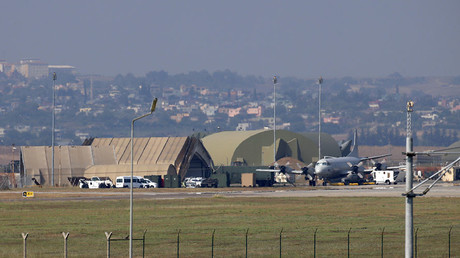 "It is not possible to open the Incirlik base for a visit, but we might reconsider the decision in the future if we see positive steps from Germany," Mevlut Cavusoglu said at a joint press conference with the foreign minister of Gabon on Tuesday, as reported by Turkey's Daily Sabah newspaper.
He went on to accuse Germany of "supporting everything that is against Turkey" as he explained the reasons for the ban. The minister also called Germany's "way of handling Turkey… troubling."
Cavusoglu's statements came ahead of German Foreign Minister Sigmar Gabriel's visit to Turkey, which is scheduled for June 5. The Turkish minister said he would discuss the issue of Incirlik with his German counterpart during that visit.
Turkish media reported that the decision to ban German MPs from visiting the base was taken in response to recent statements made by lawmakers from Germany's Left Party, who publicly announced their support for the Kurdistan Workers' Party (PKK) – an organization that is considered a terrorist group by both Turkey and Germany.
Since 2015, the Incirlik base located in southern Turkey has hosted 250 German troops alongside six Tornado surveillance jets and a tanker aircraft, which are stationed there as part of the US-led coalition campaign against Islamic State (IS, former ISIS/ISIL) in Syria and Iraq.
Read more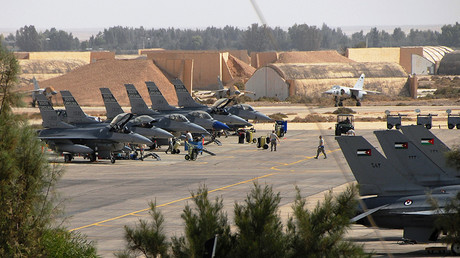 Two weeks ago, Turkey blocked a scheduled meeting of German MPs with troops stationed at the base, which was expected to take place on May 16. Ankara's decision came after Berlin's move to grant asylum to some Turkish nationals, suspected by Ankara of being linked to the last year's botched coup attempt.
It was not the first time that Turkey has banned German lawmakers from meeting the troops stationed at the base. A similar incident occurred in 2016, after the German parliament recognized the Ottoman Empire's massacre of Armenians in the early 20th century as genocide.
Germany started looking for an alternative to replace the Incirlik base. On May 19, German Defense Minister Ursula von der Leyen visited the Jordanian Azraq air base and said it had "lot of potential." Earlier, the German defense minister confirmed that Berlin is considering eight locations to possibly relocate its soldiers, but said that the decision concerning the relocation had not yet been taken.